Underwriting agency aims to plug broker knowledge gap on cyber | Insurance Business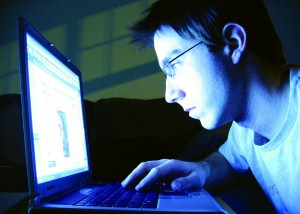 Dual New Zealand is hoping to reduce the sizeable gap in Kiwi brokers' knowledge on cyber cover following a similar successful strategy in Australia.
The underwriting agency, which was one of the first to provide a cyber offering in New Zealand, is launching a series of free webinars to help educate brokers, and is kicking off with one on cyber tomorrow (Thursday).
Dual commercial manager
Emily Winwood
, who is running the seminar, said with over 500 cyber policies bound and more than 30 claims in New Zealand, they had relevant statistics to draw upon.
"We're finding a lot of brokers and clients are simply unaware of their cyber exposures so we'll be talking them through industry statistics on cyber claims, where we're commonly seeing claims, as well as the cover which is provided under a cyber policy," she said.
"Cyber is our fastest growing product offering throughout Asia Pacific and globally throughout the insurance world.
"Whilst the market in New Zealand is still very much in its infancy there are significant growth opportunities for the New Zealand market as every business has a cyber exposure these days."
Dual Asia Pacific CEO
Damien Coates
said the webinar series would look at all aspects of cyber, including cryptoware, extortion, hacking and privacy, and now that the peak June trading season had arrived, it was the ideal opportunity to offer cyber quotes to brokers' existing insureds.
CPD points would be provided to all attendees who log on prior to the commencement of the session and remain active for the duration.
For more information click
here
.