Unvaccinated Kiwis may pay more for insurance | Insurance Business New Zealand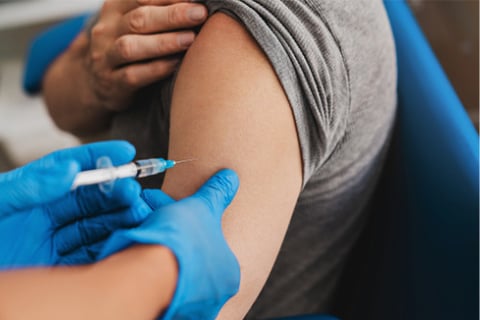 Life and health insurance premiums may become more expensive for New Zealanders who are unvaccinated against COVID-19, according to an insurance executive.
Partners Life managing director Naomi Ballantyne said that insurance claims for hospitalisations and deaths caused by COVID-19 have spiked in South Africa and several other countries. As a result, insurers in these markets now require people to disclose their vaccination status when purchasing life and health insurance.
"In other markets insurers and reinsurers have experienced an impact on claims as a result of COVID," Ballantyne told Stuff. "We haven't because we didn't have COVID."
With the coronavirus being likely to become endemic in New Zealand, as with the rest of the world, Ballantyne said that insurers in New Zealand that rely on international reinsurance arrangements are likely to factor vaccination status in their underwriting.
Multiple health authorities globally have found that vaccination significantly reduces the chance of catching and transmitting the virus, as well as lowers the chance of hospitalisation and death.
"From an insurers point of view, if someone is unvaccinated they are exposing themselves to COVID risk, which we have not yet priced, or assumed in our underwriting," Ballantyne said.
Vaccination mandates are becoming more common in New Zealand's workplaces and universities. A recent survey by law firm Simpson Grierson found that only 9% of employers would not think badly of an unvaccinated job applicant, compared to one who was.
Aside from employment opportunity cost, Ballantyne said that obtaining life and health insurance is another area where the unvaccinated could face additional hurdles.
While Partners Life has yet to make vaccines mandatory for its employees, it is already considering this course of action.
According to Ballantyne, some Partners Life employees who were unwilling to be vaccinated have asked if it would affect their employment status.
"If you don't believe in life insurance, which is a science- and data-driven thing, then probably you shouldn't work for a life insurance company," she said.