Up to $5.3 billion insured losses predicted from eq's | Insurance Business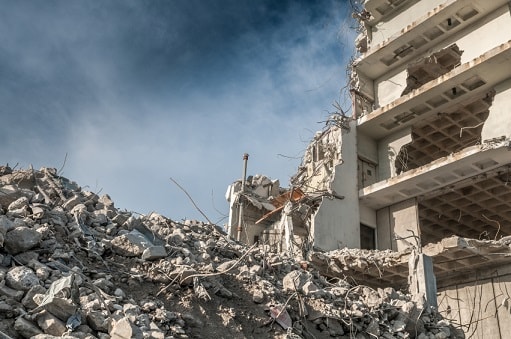 Catastrophe modelling firm AIR Worldwide says it thinks the value of insured losses the industry will face from last week's earthquakes near Kaikoura will be a minimum of $1.15 billion and could even hit as high as $5.3 billion.
It has based its loss estimates on three things:
Insured physical damage to property (residential, commercial/industrial, both structures and their contents from ground shaking)
Demand surge – the increase in costs of materials, services, and labour due to increased demand following a catastrophic event – although not triggered by this event
Direct business interruption losses
Dr Bingming Shen-tu, assistant vice president at AIR Worldwide, said more than 80,000 landslides and 2,600 aftershocks had been recorded since the earthquake struck in the early hours of Monday, November 14.
"The temblor was the largest experienced by the country since the 2009 magnitude 7.8 Dusky Sound earthquake and one of the four most powerful since 1855," he said.
"Recovery efforts in the region have been additionally hampered by gale-force winds, heavy rainfall, and flooded roads."
It said out of 134 buildings inspected in Kaikoura, 13 had ended up having red tags marking them as unsafe for use, and 39 were marked with yellow tags, denoting restricted use.
While Canterbury escaped relatively unscathed, damage from this region could account for up to 30% of the total losses, AIR said.
At least half of the losses from the event were from Wellington.
"Throughout the impacted region, glass has been broken in buildings, chimneys have collapsed, and some structural damage has occurred," it was noted.
"Building contents breakage has occurred widely and power outages, disruption of water and sewer services, and interruption of phone service are reported.
"In Wellington, some multi-storey buildings experienced broken windows and contents damage, and the capital initially appeared to have escaped serious loss.
"Inspections, however, raised concerns about 60 or so buildings in the centre. While parts of the CBD have been cordoned off because of damage to buildings, there is no 'Red Zone' like the 859-day exclusion zone controversially established five years ago in Christchurch."
Shake and liquefaction damage to Wellington's waterfront was put down to the 'soft sediments' that the capital is underlain by, 'which amplify ground shaking'.
AIR said most residential damage would be covered by the Earthquake Commission, which was backed by $4.7 billion in reinsurance.
AIR said its modelled insured loss estimates did not include the following:
Losses to uninsured properties
Losses to land
Losses to automobiles
Losses to infrastructure
Indirect business interruption losses
Loss adjustment expenses
Insurance Council of New Zealand (ICNZ) CEO Tim Grafton said AIR's estimate range for insured loss was broad enough to likely cover the expected losses.
However, he said: "As far as we are aware the only company to have up-dated its New Zealand model since the Canterbury earthquakes of 2010/11 is RMS.
"It is also important to note that AIR's estimate does not include infrastructure damage which we know to be significant with respect to road and rail. The estimate also does not cover land damage which EQC covers up to 8 metres from the residential building."
Related stories:
ICNZ brokers deal for home buyers
Building collapse fears for Ombudsman staff