US insurance giants quell rumours | Insurance Business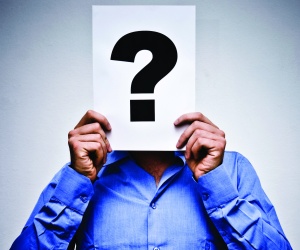 With rumours emerging at the weekend that two American insurers are potential new entrants in the New Zealand business insurance market,
Insurance Business
asked them to clarify the situation.
American insurer FM Global, which has operated in Australia for 40 years, has also been operating in New Zealand for a while but doesn't have a physical office here.
Lyndon Broad, Australian operations manager, FM Global Australia, said: "FM Global currently writes commercial and industrial property insurance in New Zealand from our Australian offices and has no plans to change that business model."
FM Insurance Company Limited – New Zealand is currently a licensed insurer in New Zealand and trades as FM Global.
The company ranks 541 among
FORTUNE
magazine's largest companies in America, developing property insurance and engineering solutions to protect business operations from fire, natural disasters and other types of property risk. It is rated A+ (Superior) by AM Best and AA (Very Strong) by Fitch Ratings.
The other rumoured big name – Liberty Mutual – is being more cagey with the details.
They are not listed on the Reserve Bank of New Zealand's list of licensed insurers as either Liberty Mutual or Liberty International Underwriters (LIU), which they operate as in Australia.
When asked if there was a licence pending, a RBNZ spokesperson said they couldn't comment on individual entities.
LIU marketing and communications manager, Sophie Nicoll, told
Insurance Business:
"We are not in a position to respond to the rumour you refer to.
"If we have anything to report regarding New Zealand in the future, I will be in touch."
LIU is part of Liberty Mutual Insurance, which is a Fortune 100 company that's more than 100 years old.
LIU's website describes it as the speciality risks division, offering marine, energy, fire, construction, crisis management, casualty and specialty casualty insurance globally.
To read more on the other American insurer recently granted a licence to operate in New Zealand click on the following links:
Brokers react to new big boy on the block
Global insurance giant gets tick to operate in NZ