Use customers as guide to stay tech agile | Insurance Business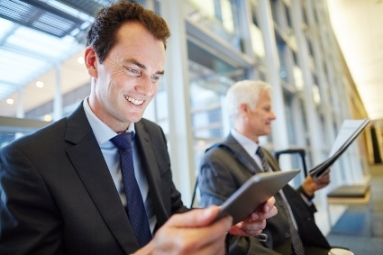 Technological advances can hold make or break potential for insurance companies, but with the rate of change being so rapid it can be a headache for company chiefs to know what to invest in and what to ignore.
Indeed, a recent survey of 450 insurance industry executives by global technology consultants Accenture revealed 90% believe the pace is moving at an increasingly rapid or unprecedented rate.
So what's their advice when it comes to staying ahead of that technological wave?
Accenture's business strategy lead Australia NZ, Ravi Malhotra, told
Insurance Business
agility is crucial.
"What we tell incumbent companies, which make up most of the clients we serve, is to foster an ability to operate in two speeds.
"So most companies have an existing business they need to protect and improve and customers to serve, and at the same time they're laying the groundwork for the future.
"And for those future-oriented things – and we're pretending a bit if we think we know exactly the path that the future will unfold to – so we put in place intelligent tests.
"If we test the water with new experiences, new products, services and offerings that gives us customer data, and intuitively understanding customers, that's your best guiding light.
"If we use very robust methods of understanding our customers, quantitative and qualitative, that gives you an idea of where to point your tests."
In Accenture's latest Tech Vision report, the firm picked out five trends which, Malhotra said, need to be considered as working in combination with each other. These were intelligent automation, liquid workforce, platform economy, predictable disruption and digital trust.
With intelligent automation, for instance, that ranged in a spectrum from basic automation of IT processes to artificial intelligence.
"Put together, there's a trend around the use of technology to automate for different reasons," Malhotra said.
"We know one of the most cited reasons for using automation is for cost-cutting and efficiency improvement, and when we talk to Australians, they're doing this but also citing that they're trying to reduce expense to redirect resource into research and development."
Malhotra said it would be an 'incomplete view' to think of automation replacing people in jobs.
"While in some cases technology does replace, but there is also technology that is enhancing and working in combination with people, and we think it is that which really gives the potential to differentiate if you fast forward.
"It's about how you combine the technology with people which is the advantage.
"So if you look at something like claims, there are aspects of simple claims that can be automated without them needing the human touch.
"Now there's benefits from both sides – in the customer's view it's helpful and smooth, fast and easy, you can make it transparent; from the insurer side there's potential to take out a lot of the expense associated with it.
"However that does not mean there are not claims handlers in the future because there are more complex claims, and there are times when people want to talk to someone. Sometimes that could be a chatbot, but there are other times when it absolutely does require a human.
"So what it does is puts an onus, a higher bar on that human individual, so they are no longer just a processor or an executor of a process, they're more of a problem solver, or customer experience advocate.
"It's a combination of both technical and soft skills, so it redefines that role. There may be fewer of them but they will be higher skilled, and that would be applied to a number of different insurance roles in the chain."
Malhotra said commodity line underwriting and advice giving in the broker space were obvious cases in point.
"I think something for the industry to watch is we should not impose our traditional mental models of what advice looks like," he said. "It could well take the form of an intelligent bot or virtual assistance or it could be video chat or IM conversation, webchat… we have to let go of having to schedule an appointment or phone conversation, or meeting with someone at the coffee shop.
"That will be important for some customers but not for all, and frankly could be cost-prohibitive for certain types of business."
He pointed to the wealth management space for their interesting examples of advice models.
"What you see around the globe are tiered models of advice and decoupling of the offering of the product from the advice model in some cases, so you're giving the customer the choice."
Again, he stressed how important it was to keep customers' needs front of mind when updating business models.
"Companies have to be careful to make sure they're using technology to enhance their customer value proposition and also for the cost-cutting and efficiency improvement, which is the most often cited reason globally for using AI.
"So when we do point these technologies internally, as long as they are consistent with what we're trying to do with our customers, they allow us to reduce cost and so for companies to lose sight of these trends they will have potentially a disconnect with their customers and an uncompetitive cost structure."
Read the full report
here
.
Related stories:
Insurers' rapid move to digital
Eight emerging technologies that will impact businesses
Is your job about to be replaced by a chat bot?