Use of AI in insurance poses HR minefield | Insurance Business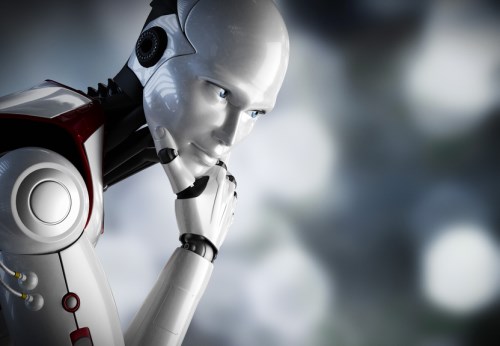 The most obvious legal issue for the insurance industry as the use of artificial intelligence speeds closer to reality in New Zealand, is a human resources one, according to a top Kiwi lawyer.
DLA Piper New Zealand partner
Crossley Gates
said that as well as HR issues, there was a raft of other legal ramifications to be aware of as concepts such as 'robo-underwriting' become the norm.
"We can see that artificial intelligence is likely to have a major impact on the insurance sector," Gates told
Insurance Business
.
"It will affect not only the way both underwriters and advisers operate their businesses, but it will also require the reassessment of many of the risks underwritten.
"We are keen to provide guidance and advice to the industry to assist it with that transformation."
Gates described driverless cars as 'probably the largest long-term issue' facing the insurance industry and one that would transform it.
As artificial intelligence is introduced, many existing roles may cease to exist, Gates said, meaning the industry would have to manage and navigate employment law issues with care.
He continued: "Core insurance law may need to be changed in some areas to adapt to computers making decisions rather than human beings.
"For example, when 'robo-underwriting' arrives, the prudent underwriter test for what amounts to a material fact will be out of date.
"Insurance companies' business models may need to change to adapt to machine learning and advanced analytics," he went on.
"As big data assists with risk assessment, changed and new insurance products are likely to be developed. These will need careful drafting."
Big data would also challenge privacy and data protection laws, which could affect life and health insurers in particular.
"They are likely to be holding more personal information than ever about their insureds," he explained. "Some of this could be very sensitive. They will need to redouble their protection against hacking."
Maintaining an effective balance between encouraging innovation while maintaining appropriate regulatory safeguards would also pose challenges, he said.
Gates' warning coincided with DLA Piper's new whitepaper
Digital Transformation in the Insurance Sector
, which was produced as a way to add value to one of its key client sectors.
"There has been a perception in the past that the insurance sector has lagged behind other sectors in the digital transformation space," said Gates.
"That is about to change rapidly, as insurers today know that an effective digital strategy is critical for long-term success."
Gates said such change was still very much in its infancy in New Zealand, and other places, but stressed the importance of preparing now.
"I am not aware of any 'robo-underwriting' in New Zealand, but I suspect it is not far away," he said.
"I find some of the predictions being made about the future of artificial intelligence a little frightening.
"When I learnt about how good IBM's Watson computer was, I was amazed. What was science fiction up until only recently is rapidly becoming reality."
Read the full report
here
.
Editor's Note
: Watson is a question answering computer system which can answer questions posed in natural language, including puns, slang and jargon, which was developed to answer questions on the quiz show Jeopardy.
In 2011, Watson beat off two former winners to win the first place prize. This was due to its ability to access 200 million pages of both structured and unstructured content – including the full text of Wikipedia – despite not being connected to the internet during the game, and with each answer taking about three seconds.
Three years ago Watson was put to use commercially, at Memorial Sloan Kettering Cancer Center in conjunction with health insurance company WellPoint where it was trained in oncology diagnosis.
Now, 90% of nurses in the field who use Watson follow its guidance.
Related stories:
Mutual insurers' advantage in industry's digital transformation
The future of insurance in the digital world