Utmost good faith to be put to legal test? | Insurance Business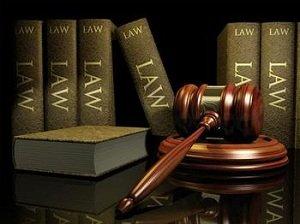 The director of New Zealand's only professional litigation company and an Auckland-based trial lawyer are holding an educational evening for Christchurch residents who may be interested in taking legal action against insurers.
Bruce Sheppard, director of LPF Group and former shareholders association chairman, along with lawyer Kalev Crossland, say the issue of good faith could be the basis for a case against insurers.
They are holding a meeting on Friday at Christchurch's transitional cathedral to see if there is interest from claimants to take it further.
"When customers pay a premium, they do so in good faith; they pay their premiums in the knowledge they will have their claim progressed and settled in a reasonable period of time with as little stress and fuss as possible," said Crossland.
He said after recently addressing members of the local residents association at Mt Pleasant that hadn't happened and problems were still continuing.
Sheppard said his involvement was primarily for justice and righting wrongs and that he was there in a personal capacity and not as a representative of LPF Group.
"I've had a lot of experience in litigation, successful litigation at that," Sheppard said. "I hope my experience can assist people still dealing with unresolved claims, or claims resolved unsatisfactorily, that's why I'm coming to Christchurch."
Sheppard said putting the issue of good faith to the test was definitely worth a closer look.
The pair said their first step will be to examine an insurer's obligation in law around 'good faith' at the free educational evening.
Should there be interest from claimants the next steps will be taken quickly and efficiently, they said.
The Insurance Council of New Zealand (ICNZ) declined to comment or say whether a ICNZ representative would be in attendance on the night.