Vero boss reveals company's biggest challenge | Insurance Business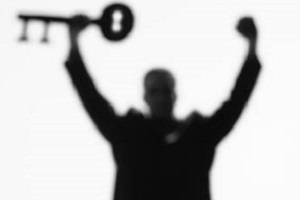 As part of IBNZ's series of interviews with key industry figures discussing their highlights of 2015 and expectations for 2016 here is Vero's Paul Smeaton with his.
Recently appointed Vero CEO, Paul Smeaton, knows that market disruption is a challenge for the insurance industry, just like it is for other industries, but he prefers to put a positive spin on it.
"We see it as an opportunity," he told
Insurance Business
.
"The investments we've made into digital capability and understanding the needs of our customers puts us in a strong position to meet new challenges in the market."
He said a big part of what Vero would do in 2016 revolved around simplifying and transforming the business, as well as working with the company's valued business partners to ensure continued growth.
"In particular, we're looking to invest in our digital technology and find ways to use these new technologies to improve our customers' experiences.
"We believe digital will be of ever-increasing importance in the future and we'll be focussed on this in 2016 and beyond.
"I will be looking to ensure we have an agile and resilient business to ensure sustainability over the long term."
Canterbury claims were still high on the agenda, both on a company and, following his appointment to the board of the Insurance Council of New Zealand, an industry level.
"Vero has now paid out close to $4.6 billion for claims relating to the Canterbury earthquakes. We are about 90% complete with our rebuild program," he said, adding that Vero was still committed to the completion time of the end of 2016.
"At an industry level, some of the issues that arose from Canterbury are still being worked through now. For example, we're looking forward to the results of the EQC review this year – Vero sees this as an opportunity to really embed all the learnings from the earthquakes.
"At Vero we support regulatory change where the objective is to improve the outcome for all our stakeholders."
Smeaton said joining the ICNZ board was one of a few highlights he'd gained during his first quarter working in the CEO role.
Other highlights included meeting and greeting hundreds of industry players, inside and outside of the company, and even accepting an award on the company's behalf.
"I've spent the last part of 2015 meeting with around 250 of Vero's brokers and partners," he said.
"I've got to know the Vero team and the business here. I have visited every branch and completed a staff roadshow at our major centres.
"I attended this year's
ANZIIF
awards and accepted the award for Best Intermediated Insurance Company on behalf of Vero. It was a real honour to accept that award on behalf of the company – it's a real reflection of Vero's culture, brand and the hard work of our people."
He added: "Vero is in good shape and I'm looking forward to building on the momentum we have as a business in 2016 and beyond."