Vero may file claim against Wellington council over demolished building | Insurance Business New Zealand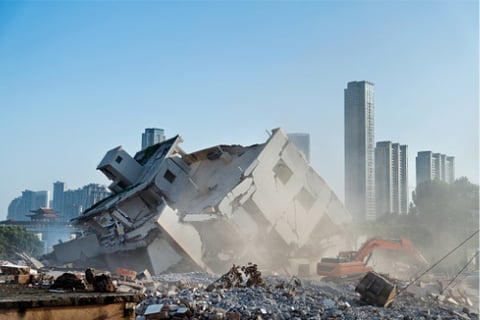 Vero New Zealand, a general insurance subsidiary of Suncorp NZ, is reportedly considering filing a claim against the Wellington City Council, which is already battling a $101 million lawsuit over the quake-damaged Bank of New Zealand (BNZ) building.
The insurer petitioned the High Court to be granted access to documents in the lawsuit filed by BNZ against the council, alleging negligence over granting building consent and issuing a code of compliance certificate, Stuff reported.
The waterfront building was being occupied by BNZ when it was severely damaged by the 2016 Kaikōura earthquake. The building was eventually condemned and demolished. BNZ sued the city council for at least $101,243,345. The council then filed a suit against structural engineering firm Beca Carter Hollings & Ferner and Professor John Mander, who was tasked to peer review the details, the report said.
Beca applied to have the case struck out, but the petition was not granted by the court and is currently being appealed.
In 2018, Vero settled the building owner's insurance claim of around $93 million. The insurer said that it should be given access to the case's pleadings and supporting documents as it believes it may have a cause of action against both the council and Beca for their role in the building's downfall.
According to the report, Justice Andru Isac ​declined Vero access to the documents, accepting Beca's submission that Vero's request for "supporting documents" was unable to prove any necessary particularity.
"Weighing up all relevant factors, it is not appropriate at this early stage to provide Vero access to the pleadings," Isac said. "They are liable to be amended following discovery and may provide a misleading impression."
The case is still ongoing and the Wellington council is defending the claim.