Vero reveals its 'friend in the passenger seat' | Insurance Business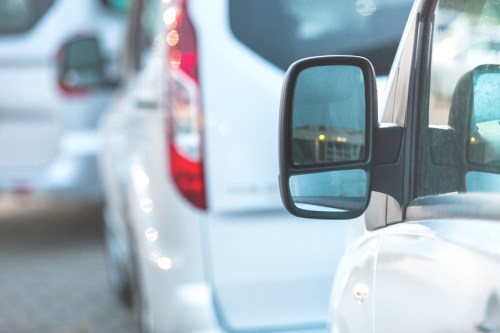 Vero
says it has upped the ante for commercial fleet and trucking clients, with the announcement today of a partnership with telematics developer Coretex to provide exclusive insurance packages.
Vero heavy fleet customers with Coretex on board will have their excesses capped and their single vehicle accident (SVA) excess halved. Commercial customers with lighter vehicles can talk to Vero about getting a discount on their premiums.
Cris Knell
– EGM distribution of Suncorp New Zealand which includes the Vero brand, told
Insurance Business
the new packages would give Vero an edge in the sector.
"We're relatively confident that we've got a good blend here. One of the things we can definitely stand behind is we're making some quite good promises on the back of this initiative."
Coretex CEO Selwyn Pellett said the black box type devices had a function that includes road user charging and driver logs, enabling commercial vehicle operators to lower administration costs for road user charges.
They also offered fleet efficiency functions that help fleet optimisation, asset utilisation, fuel usage, waiting time, product wastage and maintenance.
"Our product can contextualise large volumes of data and deliver it to our customers in real time, enabling them to take real time action and giving them better control of their assets and people," Pellett said.
Knell said there were benefits not just from a compliance point of view but from a prevention aspect too.
"The real time dashboard will in itself drive some behaviours which we believe will then manifest themselves in a better risk and with a better risk we'll obviously have a lot more flexibility in turning those benefits back onto the customer."
Knell said he also hoped to change the once-held perception of the 'spy in the cab' with more of a 'friend in the passenger seat' view.
"This is very much about not managing people in a way to police them or punish them, this is really about using technology to bring out some real benefits which ultimately will be turned back to the benefit for the customer to run a more effective fleet and with a more effective fleet they'll have a more successful business."
He said this 'holistic view' demonstrated how different Vero's approach was in the market and reflected their decision to take a more customer-centric approach.
"This is the first step in what we call a customer platform. We're aligning ourselves with third party providers who can supply a technology that we don't supply ourselves because they have the expertise in it, we don't.
"So you've got a technology component which is linking to an insurance product component and the two of them together are forming almost like a hybrid which is of benefit to the customer but is also of benefit to the insurer in being better able to manage risk."
The move to target commercial fleet and truck driver clients follows similar steps taken by NZI last year with their
EROAD collaboration
and more recently with their
Seeing Machine partnership
to introduce driver fatigue detection systems.
Knell said Vero had a considerable portfolio in commercial motor vehicle which was traditionally run at relatively thin margins.
"It's an important industry and one where we've got some expertise.
"We've definitely seen an opportunity there to improve the experience on the account and looking at ways we can help customers manage their risks in a much more uniform and effective way."
He added: "The one thing I think is very, very different about our approach compared to the competitors that we deal with, is that we're not talking about extracting value from customers, we're talking about adding value to customers, and I think that's a very different nuance to what we do."
Knell said another positive was that the technology could be widened in scope in the future to provide further benefits down the line. With telematics constantly improving and a number of driver aids coming out in the domestic area, he expected domestic users to receive insurance benefits in the future too.
Related stories:
Major insurer unveils stake in 'world-leading' insurance platform
Insurer NZI's pioneering telematics partnership
Insurer's initiative to save tired truckies