Vero veteran farewelled after 33 years | Insurance Business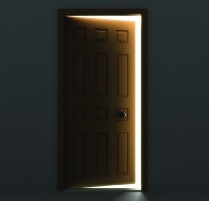 Vero
has farewelled one of its most loyal employees, Bryan Noonan, who leaves this week after 33 years of loyal service.
Having joined Vero as an inspector when it was Sun Alliance, over the years Noonan has held roles as a local manager, Christchurch branch manager and sales manager and remained with Vero through numerous name changes, mergers and restructures.
"It certainly doesn't feel like I've been with one company for 33 years," Noonan said.
"There have been so many changes that it feels like I've worked for four or five different companies.
"What hasn't changed are the friends I've made along the way. I have found it a total pleasure dealing with our brokers, customers and all the Vero people."
Noonan's considerable experience was tested to the limit during the Canterbury earthquake series.
Following the September 2010 quake Noonan was appointed branch manager for Vero's Christchurch office.
Noonan said the effects of the February 2011 quake saw 'our whole world virtually turned upside down'.
Nevertheless he managed to secure and fit out new premises within two weeks to enable staff to maintain continuity in the business during a stressful time.
Subsequent changes to compliance and legislation within the industry had also been demanding.
"My role in the last five years has often been incredibly challenging, but equally it has brought immense satisfaction when I have been able to find and facilitate solutions for our customers," he said.
Vero EGM commercial & distribution,
Cris Knell
, spoke of Noonan's 'passionate and committed' work ethic.
"It's been my pleasure working with Bryan. His deep local knowledge of the South Island and Canterbury and his strong local customer relationships have been notable parts of his career success," he said.
"One of Bryan's most prominent recent achievements was his management and coordination of some of the most challenging issues ever faced by insurers in New Zealand – the Canterbury earthquakes.
"With his team's support, Bryan handled many significant challenges and ensured that Vero could provide advice and support to local businesses and communities that were heavily impacted."
He added: "Vero is grateful for Bryan's contribution and wishes him much future success in his new endeavours."
Noonan is finishing up at Vero to take on a new challenge, to manage Nautical Underwriting Agency which he has also purchased.