Views of nextgen leaders revealed in study | Insurance Business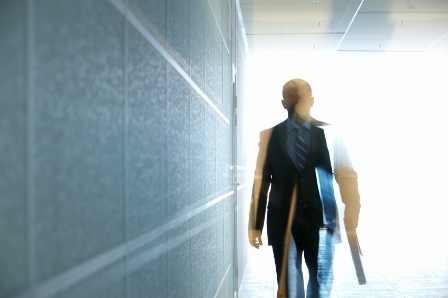 The next generation of leaders are more optimistic than today's Kiwi CEOs about economic growth, but are pessimistic about education, said a recent report by
PwC
and AIESEC among other findings.
The report compares current and next generation leaders' views on growth, education, technology, and business responsibilities based on the results of
PwC's New Zealand CEO Survey 2016
and a report on the views of young leaders worldwide by international student organisation AIESEC.
One of the survey's key findings was the degree of confidence young leaders have especially in terms of economic growth, with 6% of them believing it will improve over the next 12 months, compared to only 2% of NZ CEOs.
Richard Day, partner at PwC New Zealand commented: "This might be the optimism of youth, but could also reflect a fresh take on the need to constantly innovate and embrace change, where the younger generation sees opportunity, while current leaders see increased challenge, cost, and risk."
The study has found, however, that young leaders' optimism doesn't extend to issues about cyber threats, shifts in consumer behaviour, and lack of public trust, which they believe organisations should give more attention to.
When it comes to perceiving risk, the survey found that Kiwi CEOs' top three concerns were over-regulation, availability of key skills, and exchange rate volatility. AIESEC respondents, on the other hand, took a more long-term view, believing that issues such as social instability, environmental damage, and unemployment, should be given more concern by CEOs.
Said Day: "While tomorrow's leaders are concerned about an organisation's financial performance, what is equally, if not more, important to them is whether an organisation lives up to its corporate values and is actively investing in a better future for all of us. Employers should bear this in mind and be able to demonstrate and communicate that broader sense of purpose and value when recruiting the next generation of leaders."
When asked about their views of what will make − or break − the leaders of tomorrow, 64% of AIESEC respondents said that the education system is the most important factor in developing future leaders. Despite this, 69% believe the global education system is failing to fully equip the youth with the necessary skills to thrive in the digital age. Global experience, communication, giving and receiving feedback, and ethics were identified as the key skills gaps in the education system.
Day said that while the figures reflect a concern for the global education system, it also shows "an opportunity for businesses either to help governments and universities fill these gaps or to consider supplementing them with targeted in-house development offerings themselves."
"There is clearly potential for businesses to develop long-term sustainable relationships and partnerships with the education sector to collectively grow tomorrow's leaders," he said.
The survey has identified the four character traits tomorrow's leaders would want from their employers: optimists but realists; socially and environmentally responsible; with values similar to their own; and who value emotional qualities as well as intellectual capabilities.
Day said: "An interesting picture of the future workplace emerges when you consider that these young leaders say the top outcomes businesses should help deliver are a skilled and diverse workforce and high employment levels. They seem much more focused on values-based leadership and are attracted to workplaces that put an emphasis on culture, behaviour, and general wellbeing. The question is, are we ready for them and this new model of leadership?"
Related stories:
Eight emerging technologies that will impact businesses
Insurance sector's risk of disruption rates in second place