Vincent Van Gogh theft – the lessons learned | Insurance Business New Zealand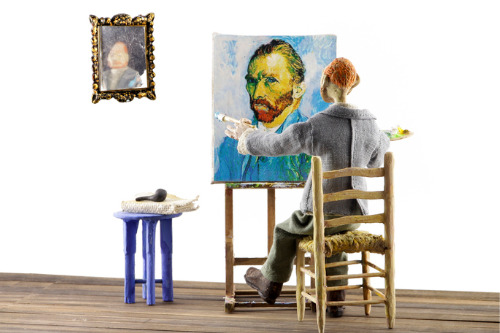 A smash-and-grab raid on a Dutch museum hit global headlines in March after crooks took off with an original painting by Dutch master Vincent Van Gogh. In what looks to be a very calculated heist, thieves snatched 'The Parsonage Garden at Nuenen in Spring 1884' from the Singer Laren museum in Amsterdam after smashing through a glass door in the early hours of Monday, March 30. The incident happened while the museum, which houses the collection of American couple William and Anna Singer, was closed due to the coronavirus.
Police are currently investigating the theft. They announced in a statement that officers responded to an alarm, which went off when the thieves smashed through the glass door, but the crooks had already made their escape with the painting by the time the officers arrived. The Singer Laren Museum general director Evert Van Os told the Associated Press that the institution's security worked "according to protocol" and that forensics are now studying video footage.
As art museums and galleries around the world close their doors to prevent the spread of COVID-19, thieves are using this as an opportunity to steal priceless pieces. While the theft of an original Van Gogh is a highly abnormal event, it sends a stark message to museums and fine art institutions that they need to be extra vigilant at this time.
"A Vincent Van Gogh going missing from a museum is newsworthy; it makes the press because it's so rare. But it's important to remind the fine art community that this isn't something that happens every day," said Erin Bast, senior underwriter at Huntington T. Block, one of the world's leading managing general underwriters of fine art insurance. "The important message to get out to the museum and fine art community is that they should keep the same security measures in place, even if they've had to close because of the coronavirus. It's about maintaining those same standards. Even if you and your staff are not at the location on a daily basis, you should still maintain your security alarms, and have your security guards on site and making checks if government coronavirus rules allow for that."
There are other exposures besides theft for museums and fine art institutions to be wary of during a period of extended closure. They need to maintain things like temperature and humidity controls. They need to check for pests, which tend to invade when people are not inhabiting a space, and they should ensure that plumbing and drainage is working properly. To prevent water-related damages as a result of a leak, it's best for people to store items up off the ground so that they're not left sitting in standing water for a long period of time.
It's also important for museums and galleries to let the local authorities, like the police and the fire department, know they're going to be closed for an unknown period of time, Bast added. Institutions can request local authorities make checks or drive by when they're in the area to ensure everything looks normal.
"When a museum or a gallery is closed, the exposure for fire, water leak, or temperature and humidity changes is still there," Bast told Insurance Business. "However, some common exposures will decrease or even cease to exist. People who visit cultural institutions are curious. They want to look at something, they want to get close, and they can sometimes be the cause of something falling or getting a scratch, a dent or something of that nature. Without visitors, that risk reduces significantly. Also, items are staying in place. They're not being transited to other museums for loans, so the transit exposure is no longer there.
"When underwriters look at a museum or a gallery, we assess the exposure as a whole. Even if the transit exposure has gone, that means all the exposure lies in one location. Where the exposure was spread out before, now it's just lying right there in that one location, which is shut due to the coronavirus. So, there wouldn't be any re-allocation of premium at this time. There's still exposure, and our policy will respond in the same way."
The good thing about fine art insureds, according to Bast, is how much they love their items. Unlike other sectors, where insurance remains a bit of a grudge purchase, fine art insureds are willing to do anything to protect their prized assets. They work tirelessly to protect their items and typically consider their insurance brokers and carriers as partners in that effort.
Bast commented: "I know our insureds, or at least the general makeup of our insureds. They're passionate about their items and they're passionate about their collections. I truly feel like they're going to do what they can to keep their museums safe or their galleries safe throughout this unprecedented situation. When this started to happen, every single art registrar on our books was emailing their point of contact on our team, saying: 'We're closing. Here are the contact people right now. Here are the procedures we've set up.' They were all reaching out to us before we reached out to them.'
"I truly believe that if they're willing to make weekly checks of their premises, they still have security on premises, and they're able to monitor the CCTV on their phones or their computers or something of that nature, then they're taking the right steps. That way, if there is a loss, hopefully it's not because people were negligent. It's truly because it was just an accidental loss. Maybe I'm an optimist, but I don't see a ton of claims coming out of this because I think everyone really is passionate about trying to keep their items safe."