VW scandal highlights bad risk management | Insurance Business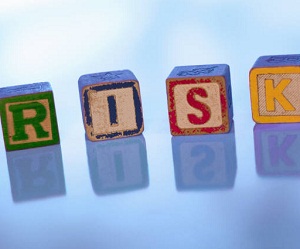 The VW scandal currently raging is an example of an organisation that failed to take a 'proper and disciplined approach' to managing risk, according to the chairman of industry body Risk NZ.
Geraint Bermingham
admitted that while hindsight was a 'wonderful thing', something had clearly gone amiss in the risk assessment department of the car manufacturing company, which has now seen its CEO Martin Winterkorn taking responsibility for the scandal and resigning.
"We have just in the last few days seen the situation where an organisation (VW) clearly did not consider the risks when they decided to develop and install software in their diesel cars to defeat the US environmental tests," he said.
"It is easy to point out an organisation which clearly was not managing risk well. Hindsight is a wonderful thing but it is difficult to go past this large corporate deciding to do such a thing."
He added: "Risk managers must ensure their organisations take a step back and think first."
Bermingham highlighted the VW incident to stress the importance of good risk management in multiple sectors as well as corporate, including local and national government, industries, utilities, insurance, finance, aviation as well as the traditionally high-risk sectors such as oil and gas and mining.
Risk NZ, which is the peak sector and professional body in New Zealand for risk managers, is holding a risk forum next month in Wellington, and is opening it up to the public to attend.
On the agenda are the biggest concerns Risk NZ members listed during a survey of their top risks.
Top of the list were a major power failure or an earthquake on the Alpine fault or in Wellington.
The survey also revealed that as well as big power cuts or earthquakes, risk managers saw key risks in long term climate change and cyber security threats which could disrupt overseas links.
On a global scale, risk managers felt natural disaster events, climate change, the Middle East conflict, and oil supply disruption were top of mind. A global pandemic and cyber security were the major issues.
Bermingham said risk managers identified a lack of workforce skills, cyber threats, commercial failure, a Wellington earthquake and customer-client privacy as key risks for organisations.
"In their personal lives family ill health, unemployment, redundancy and direct impact from a natural disaster were key concerns."
Bermingham said some Kiwi organisations were very advanced in their understanding of risk and risk management, while others had a long way to go with some professions being 'many years behind' current thinking in the field.
"There are clearly many lessons to be drawn from the 2010 and 2011 Canterbury earthquakes.
"Some are simple, like the need for engineers to have integrity and follow the spirit as well as the letter of the rules, and that even simple relatively cheap mitigations can be valuable – for example ensuring building missionary is secure.
"Other lessons are complex, such as what is an appropriate time to bring old buildings up to new standards," Bermingham added.
This year's risk forum is being held in Wellington on 13 October 2015.