Wanted: earthquake mediation participants | Insurance Business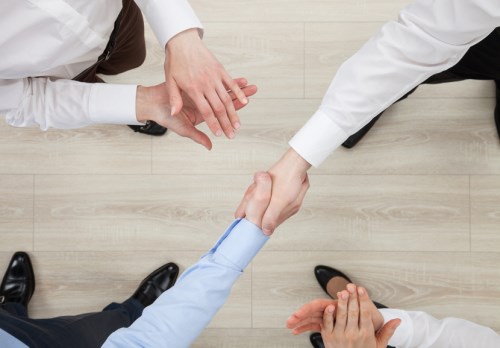 Insurance company representatives who have been involved in earthquake claim mediations are being invited to take part in a new study.
Researcher Myles Stilwell, a dispute resolution lecturer at Massey University, aims to find out how to improve the dispute resolution process and needs all mediation participants to take part for it to be a success.
Stilwell said he was keen to find out if mediation, which usually has a high success rate in resolving dispute issues, has been effective for settling earthquake insurance claims.
"In Christchurch, there was a mediation process established by the Earthquake Commission (EQC) involving the Arbitrators' and Mediators' Institute of New Zealand, as well as a multi-party meeting process set up under the Residential Advisory Service," said Stillwell.
"I want to find out how effective these processes have been for people – what worked well and what could be improved. Was the dispute resolution option a good one for settling insurance claims after the earthquake?"
Stillwell said he plans to analyse the opinion of everyone involved in mediations.
"Ideally, I would like to speak with participating representatives of the insurance companies and EQC, mediators, and claimants. I want as broad a range of views as possible – from those who were not happy with their experience of mediation, to those who found it helpful."
Stillwell has expressed concern on the difficulty of getting a clear picture of the mediation process, as this was private and confidential undertaking. The study aims to find out the participants' satisfaction with the process, rather than the problem that led to mediation.
"Mediation's association with major disputes can make it personally daunting for people, especially if you feel you are a novice claimant going up against an experienced institutional party."
"I hope this study is able to lift the lid on people's experiences so, if mediation has proven to be useful, it may be more widely available after an event like the Christchurch earthquakes."
Stillwell said the research project may also reveal ways on how to improve the mediation process in New Zealand.
"In recent years there have been a number of mediation schemes set up in the United States, in particular, to deal with insurance claims after a significant disaster event.
"I want to collect New Zealand data on these sorts of schemes to improve our understanding of how dispute resolution processes can help to settle insurance claims in the future. As Christchurch has shown, unsettled claims can impact on people's physical and mental health, relationships and finances."
Those interested to participate in the study can contact Stillwell on 0274814477 or
m.f.stilwell@massey.ac.nz
.
Related stories:
Insurers invited to fund Chch intermediary service
Insurer IAG loses out in High Court judgment