Warning to directors: broker | Insurance Business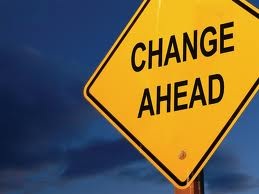 Marsh New Zealand
has issued a stark warning to company directors of their increasing accountability in the light of impending law reforms and how they need to prove they are ready to meet the changes.
Directors are being urged to seek assurance that the limits and coverage in their Directors & Officers Liability and Statutory Liability policies are appropriate and to understand how to maximise any benefits from their insurance cover.
The warning was released in Marsh's July Client Briefing on Health and Safety.
"The law is reforming. Whatever the final form of the legislation expected to come into effect, the accountability of directors is IS increasing and YOU need to be ready, with appropriate evidence of your efforts to meet your new obligations and appropriate insurance cover to support you if and when called on," the briefing said.
The Health and Safety at Work Act is expected to be passed this year and come into effect on 1 April 2015 but the report also warned that directors are not free of obligations under the current law.
It cited the recent conviction of Gloria Davis, director of the
Easy Rider
boat that sank in the Foveaux Strait, drowning eight people.
The briefing said that the changes have prompted all insurers providing D&O Liability and Statutory Liability insurance to keep a watching brief with the first signs of changes in pricing, capacity and risk appetite beginning to appear.
"At least one insurer is already amending the information it seeks as part of its underwriting process to include confirmation that health and safety issues are being elevated to board level," the briefing said. "Others are raising the issue as a reason for premium increases."
Marsh emphasised that insurance cover for defence costs and reparations may be critical to a company's risk management and personal protection for directors and officers, but that even the best cover will still be limited to:
Payment of defence costs
Payments for sentences of reparation following a conviction.
Key exclusions are:
Fines
Damage to reputation
Imprisonment
Wilful misconduct
Stress
Distraction from business