Warren Buffett's Aussie insurance deal prompts confession | Insurance Business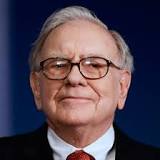 The world's best known investor Warren Buffett made a confession during the announcement of
yesterday's $500 million deal with IAG
.
Berkshire Hathaway is to take an approximate 3.7% stake in
IAG
via a $500 million placement through an initial 10-year, 20% quota share agreement across IAG's consolidated insurance business.
Dubbed the 'Oracle of Omaha', the man who has built up a US$344 billion behemoth in the form of Berkshire Hathaway said striking the Australian deal signified a major first for the company.
"It's a sort of confession," Buffett said in his pre-recorded video presentation. "I'm 84 years old and this is my first investment in an Australian company, I've been very derelict.
"But it's been worth waiting for. We've now picked the best and we've entered into an area of the world where we have done some business before but now we are coming in with an ownership position – and better late than never and better the best than never. So here we are in Australia and I'm delighted to be here."
Buffett also spoke of his great love of the insurance industry, detailing how he entered the property/casualty insurance business with a commitment of $8 million which has grown into an operation with a net worth far in excess of $100 billion.
"Despite the fact we are in a great many businesses, our first love, our long time love and our future love has always been the insurance business," he said.
Since entering into its first commercial transaction with IAG 15 years ago the two companies had got to know each other better.
"We've both found a great deal to admire in each other's organisations," he said.
"IAG is a terrifically strong company with great strengths in many areas, Berkshire has got some strengths and we believe by bringing these two companies together as partners, that each company will benefit in a very substantial way."
He added: "Even though this contract runs for 10 years, I expect for decades and decades and decades to come that both companies will benefit in many ways that we can't even perhaps visualise right now."
IAG CEO Mike Wilkins agreed the partnership was a 'win-win' for both organisations. He said it had been a couple of months to nut out the details with Warren Buffett playing an active part in negotiations.
"I'm not sure how many things happen at Berkshire Hathaway without Warren Buffett signing off on them," Wilkins said. "Certainly Nick (Hawkins, IAG CFO) and I have had some involvement with him as the deal's been negotiated."
Explaining how the relationship would apply to both IAG's Australian and New Zealand operations he said: "Berkshire Hathaway will transfer to IAG any personal and SME exposures and business opportunities in Australia and New Zealand.
"In return, IAG will transfer its existing large-corporate property and liability exposures to Berkshire on renewal."
Wilkins said the premium worth of the business coming from Berkshire was a confidential figure: "We're not disclosing that but it's actually negligible. I did say that only about $50 million of premium was going from IAG to Berkshire and what will be coming from Berkshire to IAG is less than that."
Wilkins said Berkshire Hathaway's MGA with
Steadfast
to provide personalised business would now transfer over to IAG.
"Steadfast is obviously already an important partner of IAG and we see that that will just strengthen the partnership even further," he said.
With acquisition opportunities in Australia and New Zealand being harder now, given IAG's scale in those markets, Wilkins said the partnership enabled IAG to explore expansion opportunities in Asia.
Berkshire Hathaway would not be consulted on future IAG strategic direction, Wilkins said.
"It is us giving Berkshire a 20% whole of account quota share but they follow the fortunes of IAG with that and then they're making an equity injection to IAG at the same time.
"What they're doing is endorsing the strategy in the direction of IAG, there is no requirement for us nor any expectation that we would actually consult Berkshire on our strategic direction or on any of the activities that we want to undertake.
"We see it as a strong alignment of interest with Berkshire saying they're very supportive of IAG and its current future direction."