"We are firmly in a hard claims market" | Insurance Business New Zealand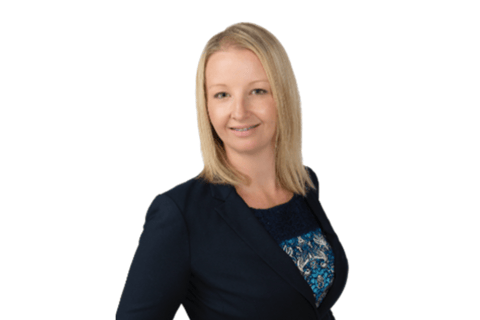 For an insured, the be-all and end-all of an insurance policy is the coverage it provides, with claims specialists on the front line during this point in the policy's lifecycle. Here, head of claims and risk Racheal Greer (pictured), of brokerage Donaldson Brown, tells Insurance Business what's happening in what she sees as the "interesting" world of claims.
"Insurers and brokers often talk about a hardening market in respect of premium and capacity," noted Greer, whose experience spans both the broking and underwriting sides of the insurance fence. "I consider we are firmly in a hard claims market. Despite playing this game for 15-plus years, I have more technical, or difficult, claims now than at any other point in my career.
"I think the global impact of the past two years of chronic stress is challenging not only our clients' daily lives, but all of us individually and our industry as a whole. Businesses and individuals have and are experiencing significant financial hardship, and insurers generally are increasing their scrutiny on claims, and so our advice to clients on coverage and preparation of claims is increasingly crucial."
According to Greer, who has been with the Insurance Advisernet member for over half a decade now, there has been an increase in employment dispute claims, crime or fraudulent impersonation, and cyber events.
"The usual Kiwi 'she'll be right' attitude to risk management in these three areas is no longer enough," stressed the claims and risk head. "The current economic pressure on businesses is also impacting expectations on BAU (business as usual) claims, such as commercial motor."
Read more: Tandem boss: "We need to step up and we need to add value"
In Greer's view, just like the areas of underwriting and broking, claims management also requires a unique skill set.
She explained: "A claim handler at an insurer is the gatekeeper of funds, ensuring the policy is correctly interpreted. Having this experience has been so helpful as I consider my [current] role to be a bridge, or translator of information, education, and communication between the insurers and the client. Post-earthquake/COVID and even the current cyber space, more clients are viewing risk seriously and wanting to educate themselves on business risks, insurance covers, and risk management.
"The policy wording is the foundation or contract of coverage, but the actual claims process – what documents are needed, what are reasonable timeframes, what happens next – project-managing all stakeholders, solving issues, loss mitigation, and risk management are all areas of advice being demanded [by] clients."
Greer highlighted that being a risk adviser who brings her industry experience to the table, she has more freedom to work alongside clients and outside the wording, particularly through times of challenges and difficulties.
Read more: Insurance Business NZ reveals Fast Brokerages 2022
"A claim can't be successful without the right information, education, advice, policy wording, and insurer," she told Insurance Business. "My absolute top priority is communication and education – working with a client who wants to understand their own business risk, receive the right advice, understand what we can transfer to an insurance policy, what we can mitigate, and how the policies generally will support them. Communication is the key."
In terms of outlook, the Donaldson Brown executive had this to say: "Optimistically, I'd like to think we are heading towards normal again, and my renewed focus will be on supporting our clients getting back to their business, including developing robust risk management and mitigation plans in key areas such as crime, cyber, and fleet management."
Realistically, she said, the current challenge of finding experienced staff will continue to have an impact. Greer, who believes "everyone learns claims by doing," pointed to the need for those in senior or leadership posts to be given the opportunity to mentor their less-experienced peers.
"We will continue to adapt and work together to support our clients," added Greer. "Despite some challenging times, I am continually grateful for those claims handlers, assessors, repairers, and lawyers who work alongside us to achieve an outcome for a client despite their own stress. I am seeing more people choose claims as a career, meaning we are seeing more people passionate about helping a client and increasing technical expertise and experience."