"We need no more regulation" | Insurance Business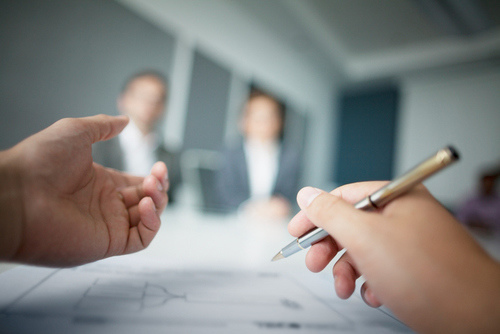 Like most people, Taranaki-based
Marsh
broker Kevin Kerr claims he fell into the insurance industry.
Being in the industry for more than 37 years, Kerr thinks underinsurance in New Zealand is a bigger issue for small and domestic clients and that there shouldn't be any more regulation.
In this Q&A, Kerr shares with Insurance Business his most memorable client experience and what he enjoys doing outside the broking business.
Insurance Business:
Who or what has inspired you to become a broker?
Kevin Kerr:
Like a lot of people, I fell into the industry. Following a great non-academic 12 months at the university I got a job with the GRE (now part of the
Vero
Empire).
Back in the late 1980s, I realised that in order to stay in this game and have client contacts on a commercial level, I needed to work for a broking firm (
Sedgwick
now Marsh).
IB:
How would you sum up brokers in three words?
KK:
Ordinary to inspirational.
IB:
What do you see as the biggest opportunity for brokers in 2018?
KK:
It is another opportunity for the cream to rise to the top.
IB:
Why do you like being a financial adviser (assuming you like it)?
KK:
Meeting some very smart and interesting business people.
IB:
What was your most memorable client experience?
KK:
I always remember one client threatening to ring his wife to tell her that the family trip to Fiji was off because of the increase in premiums. This person is still a client.
IB:
Do you think New Zealanders are underinsured?
KK:
For smaller and domestic clients it is a bigger issue.
IB:
What do you think of the
FMA
's robo-advice announcement?
KK:
Humans will always need human interaction so the key here is to make it of value.
IB:
Does the industry need more regulation?
KK:
The problem with regulations is that they are aimed at the worst performers and treat everyone as if they perform to that level. In my opinion, we need no more regulation as our customers have become savvier with what they require from us and if we cannot meet their needs they will find someone that can.
IB:
Outside the broking business, what else do you enjoy doing?
KK:
Socialising with family and friends and solving the problems of the world over a drink.
IB:
If you were the Prime Minister for a day, what would you do?
KK:
Abolish income tax and increase GST.
IB:
If you could have dinner with any three people (dead or alive, excluding family or friends), who would you invite and why?
KK:
Dave Allen (comedian) – I could ask him if that was whisky he drank during his shows. Morgan Freeman – he is just a class act. Julia Roberts – "Because I'm just a boy standing in front of a girl."
IB:
Complete this sentence: If I wasn't in insurance broking, I would be…
KK:
An international cricket umpire.
Related stories:
There is a lack of education on income cover, claims NZ broker
AI won't replace brokers anytime soon