Weekly Wrap: 2015 Aon Benfield scholarship winner announced | Insurance Business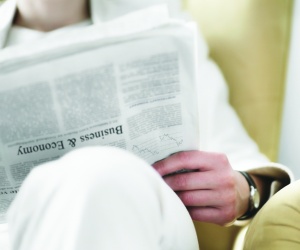 2015 Aon Benfield scholarship winner announced
Academic insights into social media and web-based technology in the insurance industry have led to insurance broker Levi Gardner winning the prestigious Aon Benfield scholarship this year.
The prize, also awarded by the Australian and New Zealand Institute of Insurance and Finance (
ANZIIF
), will enable Gardner to attend the 50
th
annual Aon Benfield Global Clients Reinsurance Seminar in London next month to gain understanding of the principles and practices of arranging reinsurance on a global scale.
Gardner, an account executive at CRE Insurance Broking, said: "I am beyond thrilled and humbled to be the recipient. This journey will be an amazing experience and I am grateful to both ANZIIF and Aon Benfield for the opportunity."
ANZIIF CEO
Prue Willsford
said: "Levi's essay is an outstanding academic contribution and he is a deserving winner."
Global move for Aon Risk Solutions MD
Aon Risk Solutions in Australia has announced the promotion of Jason Disborough to a global position as joint CEO, Multinational Clients.
The appointment is part of a strategic move to further strengthen the company's offering across its global, corporate and multinational client space, the company said in a statement today.
In this new role, Disborough, previously managing director of Aon's Global and Corporate client segment in Australia, will be tasked with driving multinational client strategy, predominantly focused on the Asia Pacific region.
Disborough will continue to work closely with the Australian service teams and clients, whilst contributing to the formation of the overall growth strategy of Aon's multinational client sector.
Lambros Lambrou, CEO, Aon Risk Solutions in Australia, said: "His success in delivering creative and innovative solutions to our clients has had a tremendous impact in this market and we are excited that he will be able to expand his role further on a global basis.
Disborough will share the CEO role with Chicago-based Christopher Baudouin while continuing to be based in Australia.
Industry heavyweight Bruce Gordon will take over Disborough's current role.
Insurer announces revised outlook
QBE
has welcomed the revised outlook attributed to it by ratings agency Standard & Poor's, released this week.
S&P adjusted the outlook on QBE Insurance Group, its core operating entities and its other subsidiaries to 'stable' from 'negative'.
At the same time it affirmed the 'A+' financial strength ratings (FSR) on QBE's core operating companies and 'A-' issuer credit rating (ICR) on QBE.
QBE Group CEO John Neal said: "We are pleased with Standard & Poor's decision to revise our rating outlook to 'stable' from 'negative'.
"The revised outlook recognises the very substantial strengthening of our capital base and S&P have acknowledged our capital adequacy as 'AA' equivalent."
Neal added: "The S&P's announcement follows a
similar decision by AM Best to remove QBE from 'negative' outlook in January 2015
and we would hope for a similar move by Fitch in due course."
The company's
outlook was downgraded at the end of 2013
when the insurer's forecast 'fell short of expectations'.