Weekly Wrap: Ando's partner in disruption revealed | Insurance Business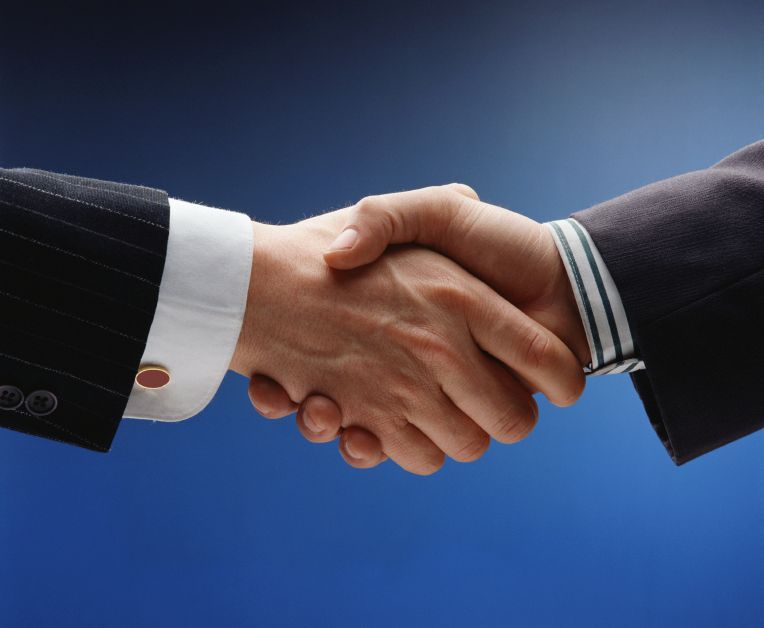 Ando's partner in disruption revealed
Newly-launched Ando Insurance has appointed a global name in insurance technology systems,
SSP
, to implement its Pure Insurance solution, it has been announced.
Ando COO, Dean Edwards, said the SSP system allowed Ando to have the agility and flexibility it needed to take advantage of emerging trends in the industry, such as disruption to the traditional insurance value chain, and new distribution channels.
"SSP Pure Insurance equips us with the agility and flexibility to launch innovative and attractive personal and commercial products into the NZ market," Edwards said.
"As a fully scalable, web-enabled solution that can manage the entire business life cycle from a single platform, SSP Pure Insurance aligns well with Ando's disruptive business model."
SSP general manager - Asia Pacific, Paul Miller, said the technology was in line with Ando's innovative and entrepreneurial business model.
"We are particularly excited to work on this project with Ando, which as a new disruptive insurance company, complements SSP's technology well," he said.
The Pure Insurance system provides all the key components needed to manage an insurance operation, including policy administration, product development, claims management, finance, reinsurance and co-insurance as well as inbuilt document management, task management and business analytics.
Pleasurecraft claims set for summer peak
With boatie season well underway, insurer
Vero
says it is braced for the annual rise in pleasurecraft claims.
The number one reason for marine claims all year round is collisions, which make up 22% of all claims over the year.
However, in summer that rises to about 35%, head of Vero Marine Insurance Allen Chong said.
"Collisions are certainly are most common kind of claim. Quite often it's boats or jetskis hitting rocks, but often it's submerged objects or boats hitting jetties for example.
"We also get a few claims for trailers damaged in collisions and even the occasional collision with large fish or rays."
The second most common claim for Vero Marine is for motors, particularly for theft, with stolen outboards being prevalent.
Canada looks to learn from NZ eq experience
Swiss Re head of earthquakes, Dr Balz Grollimund, has told Canadian conference delegates they need to learn from the lessons arising out of New Zealand's earthquake experience.
Dr Grollimund was appearing at CatIQ's Canadian Catastrophe Conference in Toronto this week, and estimated that should a mag-9 earthquake hit Vancouver, economic losses could reach $75 billion and insured losses could be as much as $20 billion.
Canada wouldn't face the complications that arose out of EQC assessing claims first before passing them on to insurers, as it doesn't have the equivalent mandatory, state-sponsored cat coverage for homeowners.
However, there are substantially more multi-dwelling structures to add complexity, he said, which could make assessing condo claims more tricky.
He said there may be multiple policies on the same risk, with strata associations' coverages overlapping with condo owners' policies.
To prepare, Grollimond suggested insurers working in Vancouver should set up pooling agreements in which one company's claims adjuster assessed all damage in one condo building, for example.
Vero man named an awards finalist
Dean McDougall from Vero Insurance has been named a finalist for the young financial manager of the year at this year's CFO Summit.
McDougall is up against Anna Davis from Spark and Kurt Bain from Westpac for the award, which is sponsored by the University of Auckland Business School.
The winners will be announced at Sky City on 9 March.
Allianz most valuable insurance brand ranking
Allianz has consolidated its position as the most valuable insurance brand in this year's Brand Finance Global 500 ranking.
Holding the pole position for three consecutive years, it has become the only insurer to be included in the Top 50 of the world's strongest brands in 2016.
The Group's brand value increased by 8.1% from 17.2 billion euros to 18.6 billion euros as a result of strong premium growth, and put Allianz at number 43 among the top 500 global brands (up from 44
th
place in 2015).
In the 2016 ranking, Brand Finance recognised Allianz' resilience in a challenging environment and the Group's strong financial performance driven by its flagship brand, 'customer centricity' and 'digital by default' approach.
This made it also one of the most brand driven financial services companies in this year's ranking.
Christian Deuringer, head of global brand management at Allianz, said: "This excellent ranking shows that our flagship brand strategy as well as our clear focus on the customer and on digitalisation are building trust and resonating with our clients around the globe.
"We would like to thank them for their growing loyalty."
Apple, Google and Samsung Group were the top three most valuable brands of 2016.