Weekly Wrap: Big data holds key to scholarship | Insurance Business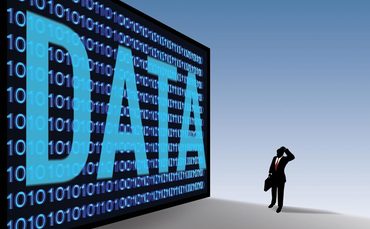 Big data holds key to scholarship
The Aon Benfield Scholarship, awarded by the international brokerage and the Australian and New Zealand Institute of Insurance and Finance (
ANZIIF
) is open for applications.
The scholarship recognises outstanding insurance professionals across Australia and New Zealand and is open to residents or citizens of either country with at least two years' experience working in insurance or reinsurance.
To apply for the scholarship, applicants are required to write a 2,500 word essay discussing whether the insurance industry can really unlock big data and what this means for insurability.
CEO of ANZIIF and scholarship judge,
Prue Willsford
, said that she is looking forward to reading submissions based around such an interesting and front-of-mind topic.
"We anticipate the submissions for this year will inspire excellent discussion and debate," Willsford said.
The winner will jet off to London to attend the 51
st
annual Aon Benfield global Clients Reinsurance Seminar in June 2016.
"Attending the Aon Benfield Global Clients Reinsurance Seminar is a once-in-a-lifetime opportunity and one that we know winners benefit from greatly," Willsford said.
Robert De Souza, president APAC/CEO Australia and New Zealand Aon Benfield, and chair of the judging panel said the scholarship offered insurance professionals the opportunity to explore, analyse and discuss issues that were complex but significant to the industry.
"It is the contribution to discourse that keeps insurance moving forward, and I look forward to seeing what this year's submissions have to offer the industry."
Applications close at 5:00pm (AEST) on Tuesday 12 April 2016, for more information and a copy of the application form
visit the ANZIIF website
.
Personal insurance claims payout figures released
For the fourth year in a row, personal insurance claims payouts to New Zealanders exceeded $1 billion, according to figures released this week by the Financial Services Council (FSC).
The claims total for the year ended December 2015, which included those for life and income protection insurance, hit $1.132 billion.
The FSC's latest figures showed life insurance products comprised about 60% of personal insurance premiums but they were growing more slowly, at 4% a year, compared to income protection insurance products at 7% a year.
FSC CEO Peter Neilson said a trend was emerging: "The growth in new business premiums for income protection products has been higher than the growth in new premiums for life products each quarter since September 2012.
"Trauma and replacement income products also continue strong and steady growth."
Insurance law specialist promoted to partner
Duncan Cotterill insurance law and commercial litigation specialist Aaron Sherriff has been promoted to partner in one of four internal promotions.
Sarah Watson, Sarah Townsend and Andrew Oh from the Christchurch office all enjoyed promotions too.
Sherriff, who is based in the Wellington office, particularly focuses on insurance coverage and claims defence work, and has dealings with a number of leading liability and general insurers operating in New Zealand.
He also boasts plenty of High Court experience managing complex commercial litigation disputes and has also worked in the equivalent Supreme Court of British Columbia when he worked in Vancouver.
Terry McLaughlin, Duncan Cotterill CEO, said all four had "shown real commitment to the firm and their appointments reflect the depth of talent, diversity and growth of Duncan Cotterill."