Weekly Wrap: Brokers' wish for diploma granted | Insurance Business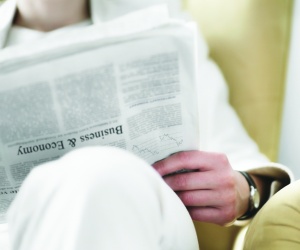 Brokers' wish for diploma granted
Professional IQ
College has developed a Diploma in Insurance Broking for New Zealand brokers in what is being described as a first of its kind.
PIQ College principal,
Lesley Southwick
, said brokers had been asking for the qualification for a while, and being designed by brokers for New Zealand brokers it would give students technical insurance knowledge in a local context.
"The recent PIQ Industry Skills Survey showed that 32% of the people in the broking sector have been working in the industry for longer than five years," Southwick said.
"This diploma has been developed for those 32% where training options are sometimes limited."
She said it wasn't just technical knowledge that brokers were after either.
"There was healthy need shown for soft skills, leadership and management as well as business competence."
Brokers could develop a professional development plan to suit their individual needs and gain an industry qualification through workshops, webinars and online short courses.
Southwick said there had been a recent increase in requests for training and the new diploma made up one of three New Zealand broker qualifications the college has developed to allow all levels of staff to gain professional development.
Wanganui and June storms cost insurers $50m
Extensive flooding in the lower North Island and the West Coast of the South Island from the weather bomb in June has cost insurers $50m, according to figures released by the Insurance Council of New Zealand (ICNZ).
That takes the total cost to date for 2015 weather related events to $113 million, ICNZ said.
The provisional figures showed the lower North Island damage to total $41.5 million and the West Coast of the South Island $8.4 million.
The flooding in Wanganui and the lower North Island prompted over 1,700 domestic claims costing insurers more than $25 million with over 600 commercial and business interruption claims costing over $14 million.
The remainder of the claims was mainly for motor vehicles at close to $1 million.
Car firm accepts liability for driverless cars
Volvo has become one of the first car manufacturing companies to confirm it will accept full responsibility for any accidents caused by its future driverless cars when they are in autonomous mode.
Volvo Cars president Hakan Samuelsson took the stance in Washington DC this month in a bid to speed up regulations which currently fail to fully recognise how autonomous cars and their manufacturers should be liable.
Samuelsson urged regulators to work closely with car makers to solve controversial outstanding issues such as who is liable in the event of a self-driving car being involved in a crash or hacked by a criminal third party.
Volvo outlined in a statement: "Volvo will accept full liability whenever one of its cars is in autonomous mode, making it one of the first car makers in the world to make such a promise."
Leading player celebrates 30th anniversary
Austbrokers has celebrated its 30
th
birthday with a lavish ceremony at Sydney's Ivy Ballroom this week.
The anniversary coincides with the 10 year celebration of the company becoming listed and more than 350 guests helped the company celebrate.
"We were pleased to be able to come together with so many of our Austbrokers family and our industry friends to mark this momentous occasion," CEO and managing director
Mark Searles
said.
"This achievement wouldn't be possible without the hard work and support of our partners and clients over the years."
On the night, Austbrokers partnered with the Children's Cancer Institute of Australia and were able to raise more than AU$12,000 for the organisation through a raffle and donations.
"We know that we wouldn't be the organisation we are today without the support of our communities right across Australia.
"Our staff and our partners are some of the most generous people I've ever met, giving their time and money to help those in need. Getting involved and giving back to communities is something Austbrokers intends to ramp up further as a Group," Searles said.
YIPs end of year bash flagged
Friday 13 November is a date that seems unlucky to some, but if you're a Young Insurance Professional in New Zealand it's a great chance to celebrate the year with the Kiwi networking group.
Registrations are now open for YIPs NZ's end of year bash which will be a cruise around Auckland's Waitemata Harbour on the 'Ocean Eagle' setting off from the Viaduct Harbour Basin.
There are limited numbers for the cruise, which departs at 5.45pm sharp. Tickets cost $35 for members and $70 for non-members. Food and bar tab included.