Weekly Wrap: Cupcakes for clients to mark first birthday | Insurance Business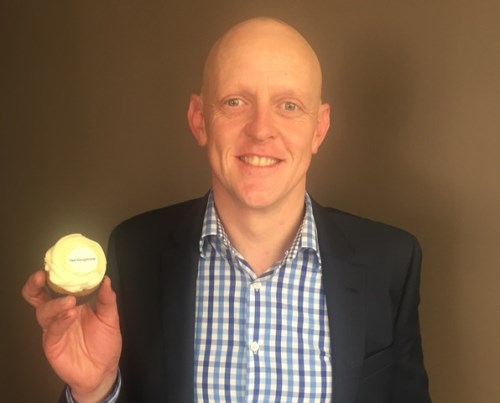 Cupcakes for clients to mark first birthday
Law firm Fee Langstone has marked its first year in practice by delivering more than 300 cupcakes as a thank you to its Auckland-based clients.
The boutique firm, which was created by Philippa Fee, Craig Langstone, Pauline Barratt and Cecily Brick after separating from Greg Jones, wanted to recognise the loyalty shown by both clients and staff following the split.
Partner Craig Langstone said: "I think it's gone better than we could have hoped for because we've retained all of the clients that we had with the previous firm and all of the staff. The loyalty and commitment that the staff has shown has certainly been one of the great things over the last year."
Langstone was also thrilled with Matthew Atkinson's recent promotion to partner after six years with the firm.
"He's added a lot in the time he's been a partner which has been one of the other pluses."
Langstone said the firm had re-launched its website for a second time to better reflect what they were about as a firm, and had also embraced social media.
"We've now got a Facebook page up and running which is an interesting way to keep in touch with people in the industry.
"We're also looking at LinkedIn, but I'm not sure about Twitter just yet, we'll see how we go!"
The firm also celebrated a double win recently. They were named Insurance & Reinsurance Law Firm of the year in the Finance Monthly Global Awards for 2016 along with Best Insurance Law Firm in the APAC Insider 2016 Legal awards.
Christchurch UAC expo 'a great success'
Despite what was described as modest numbers attending, the Underwriting Agencies Council (UAC) considers its inaugural seminar and expo in Christchurch this week a great success.
The seminar, presented by the director of the National Cyber Policy Office, at the New Zealand Department of Minister and Cabinet, Paul Ash, was well received and generated many questions from the floor.
Ash spoke about cyber security and the NZ Government's approach and how the insurance industry was driving better risk management in the field.
UAC general manager
William Legge
said those who attended were very enthusiastic and that augured well for higher attendances next time.
There were 11 exhibitors from Australia and New Zealand.
Positive HY results push up Kiwi insurer's share price
Specialist insurer CBL has seen its share price go through the $3.00 mark in what's being described as a positive response to its HY results.
The company
reported a profit of $35.1 million, up 45% on the first six months of 2015
, in its first reported results since listing on the ASX and NZX in October last year.
Managing director
Peter Harris
said the rising share price was a tangible sign that the market understood and appreciated CBL's business model.
"Having the share price double in less than a year is a real vote of confidence in the company," he said.
Analysts from
Forsyth Barr
and UBS said the fact that CBL's prior owners, including Peter Harris, continued to be involved as shareholders and operators gave investors confidence.
Harris said CBL's future growth would come from a mix of organic growth and acquisitions.
Insurer joins rewards scheme
Tower Insurance is one of the latest household names to join the Air New Zealand Airpoints program, along with Mitre 10 and Storage King.
The insurer will be offering Airpoints dollars on its car, house and contents insurance in the near future, according to Tower CEO
Richard Harding
.
"Tower's customers are incredibly loyal and this partnership is a great way for us to thank them for choosing Tower," he said.
"I'm pleased that we can now reward those customers who trust Tower to insure what's important to them."
Related stories:
Insurer partners up to achieve better customer outcomes
Brokers behind move to make industry expo a Chch first
Insurance law partnership splits
Time to suit up, but none of that boring black and white business
Kiwi insurer CBL reveals 44% 1H16 profit lift