Weekly Wrap: Foo Fighters sue insurer over concert cancellation | Insurance Business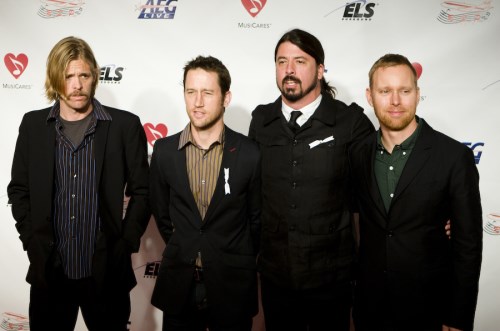 Foo Fighters sue insurer over concert cancellation
Rock band Foo Fighters filed a lawsuit against its insurer, Lloyd's of London, claiming that the company failed to cover for its losses under a terrorism clause in its policy.
The band cancelled its Turin and Paris shows last year, as well as two other European performances in Lyon and Barcelona, due to the risks posed by the Paris terror attacks on Nov. 13.
A day after the attacks, Foo Fighters' tour website was hacked by a the hacker group Team System DZ to display an Islamic State flag, a picture of an automatic weapon, and the ominous warning, "Be prepared."
In the suit, the band alleged that Lloyd's was supposed to cover losses from the cancellations but the insurer is seemingly dodging payment.
"Foo Fighters reasonably expected that the Terrorism Policy would provide them coverage for the four November 2015 performances, which were necessarily cancelled as a direct result of terrorism," the complaint reads.
"While [the insurers] have engaged in a seemingly never-ending series of requests for increasingly irrelevant information, particularly as to the necessity of cancelling the Turin and Barcelona performances, they have not provided Foo Fighters with any indication that they dispute coverage for the cancellation of the Paris, France and Lyon, France performances."
"To date, seven months later, however, London Market Insurers have not paid or offered to pay a single penny of Foo Fighters' terrorism coverage claim."
The suit was filed Monday in Los Angeles federal court.
Specialist Lloyd's insurer rebrands
Marketform has announced it is re-launching as Neon following a strategic review of the business.
CEO Martin Reith said the name Neon, derived from the Greek for 'new', represented their commitment to building a fresh trajectory for the business.
"This signifies a new start for this company, following a challenging few years," Reith said.
"We have now completed our strategic review, identifying where Neo can deliver sustainable and profitable performance, the opportunities for growth and parts of the business that need reshaping.
"The leadership team has now put in place a plan which we believe will enable Neon to deliver on its potential as a business," he said.
"Since my arrival, we have been working tirelessly to address legacy issues and transform the business.
"While near-term performance will remain difficult as we work through these remaining issues, we stand today an enthused and motivated business. I look forward to our future with great confidence."
Insurer helps promote new Red Cross hazard app
IAG has helped its
Resilient New Zealand
co-member Red Cross New Zealand to promote a free Hazard App designed to help Kiwis navigate disasters.
The insurer is encouraging New Zealanders to download the new app that has helped save lives in Hurricane Sandy and other global disasters.
It has been formatted for New Zealand users and will replace the now-defunct Civil Defence app.
The app features real time emergency notifications from Civil Defence Emergency Management groups and can be tailored according to location.
It also allows people to quickly notify loved ones where phone lines are overloaded.
It features pre-loaded content so information can still be accessed without an internet or mobile phone connection.
Elderly motorist launches petition for compulsory third party insurance
An elderly woman whose car was damaged in a crash with an uninsured motorist has been prompted to start a petition lobbying for compulsory third party insurance.
Yvonne Denise, of Nelson, experienced delays in the processing of her claim which kept her vehicle off the road and making her unable to get out and about, something she said was unfair, Fairfax Media reported.
"It [compulsory third party insurance] is about fairness for all drivers in that when you have an accident, you can be assured that you'll be covered either way," said Denise.
Estimates place total owed by uninsured drivers involved in motor vehicle accidents at $6 million.
There is a lack of support from the government for the petition, however. ACC covers for the cost of injuries caused by motor vehicle accidents, the Ministry of Transport (MOT) explained, and "any compulsory vehicle insurance scheme introduced in NZ would only be for property damage."
Insurance to cover the costs of causing damage to own or another person's property is optional.
The Ministry also said there was no strong evidence to show that compulsory third party insurance would improve road safety.
The petition is currently circulating online, with Denise also collecting signatures on the street. She hopes to eventually submit the petition to the Parliament.
Related stories:
Record-breaking Christchurch insurance payout
Patience paid off for BI claim
Insurer IAG leads project to improve disaster recovery