Weekly Wrap: Govt insurer to miss claims deadline by six months | Insurance Business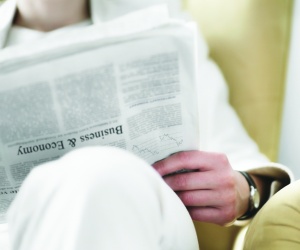 Govt insurer will miss its claims deadline by six months
Southern Response has said it will no longer be able to meet its target of the end of 2016 to have 90% of earthquake claims settled and has now extended it by six months to mid-2017.
The Government insurer made the admission at the company's annual meeting last week which was attended by disgruntled customers.
Chairperson Ross Butler said numerous external factors had pushed them over their timelines including complications around liquefaction and flood zoning, technical issues arising around foundations, new guidelines coming out from MBIE, court action, plus an extra 600 claims passing from EQC to Southern Response.
It also outlined its concerns about the proposed representative action filed in the High Court by 47 Southern Response customers.
A court hearing is scheduled for 16 December to determine whether all 47 claims should be dealt together as a group.
"We believe that each customer's situation is different. As a result, we consider that the quickest and fairest way to settle each customer's claim is on an individual basis, taking into account each customer's own circumstances, and not on a common basis with 46 other customers," Southern Response said in a statement after the meeting.
"We are genuinely concerned about the risks and potential negative impacts on our customers being signed up to the proposed representative action.
"They may have to pay the representative action funder and lawyers up to 20% of the total amount of any settlement they receive from Southern Response, plus expert fees and other costs.
"That's why we continue to offer to pay for up to two hours of free independent legal advice for any customer considering joining the representative action."
BHSI expands product into ANZ
Berkshire Hathaway Speciality Insurance (BHSI) has begun underwriting Marine, Transport & Logistics Liability in Australia and New Zealand.
The company has also appointed two line leaders to be based in BHSI's new office in Brisbane – Barton Phillips, head of transport and logistics and Laetitia Roney, manager of transport and logistics liability insurance.
"With the appointment of these two exceptionally experienced marine insurance professionals, we further deepen our underwriting expertise and expand our geographic footprint in Australia and New Zealand," BHSI Australia's head of marine Dimitry Zilberud said.
He added that the new capabilities would enhance their existing inventory of marine lines and enable customers and brokers to secure3 comprehensive, multi-line solutions with the financial strength of BHSI.
The company is focusing its new capabilities on key segments, including port/terminal operators, transport/logistics operators, rail operators, cargo handling facilities, charterer's liability, stevedoring operators, warehouseman's liability, marina operators and ship repairers.
Airbnb's new insurance product for NZ landlords
Airbnb has announced it is now rolling insurance cover out for Kiwi landlords after initially launching it in the US in January this year.
The Host Protection Insurance program is a liability insurance program that provides up to $1 million of protection to Airbnb hosts and may provide coverage to hosts irrespective of what other insurance arrangements they may have.
The company said the insurance policy under the Host Protection Insurance program was provided through Lloyd's of London. Airbnb is the policyholder under the policy and Airbnb hosts and, where applicable, their landlords are the insured parties.
"The Host Protection Insurance programme is provided to hosts and their landlords free of charge and you are not required to pay an insurance premium in order to benefit from protection under the programme," the company said on its website.
"When someone makes a claim against a host, a claim adjuster will administer and resolve the claim in accordance with policies agreed to with Airbnb."
The company's existing Host Guarantee is designed to protect hosts against damages to their own possessions or unit in the instance of property damage by their guests whereas the Host Protection Insurance program is designed to protect hosts against third party claims of bodily injury or property damage.