Weekly Wrap: IAG's AMI and Lumley licenses cancelled by RBNZ | Insurance Business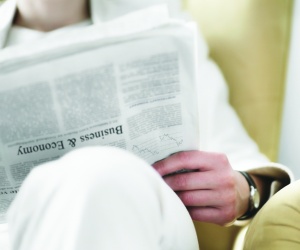 IAG's AMI and Lumley licenses cancelled by RBNZ
The Reserve Bank of New Zealand has cancelled licences issued to AMI Insurance Ltd and Lumley General Insurance (NZ) Ltd at the request of their parent company IAG.
The cancellation relates to
IAG's application earlier in the year to consolidate the multiple insurance licences
it has held under the one licence of IAG New Zealand Limited.
The move had been
met with opposition by some quarters
.
However IAG spokesperson
Craig Dowling
reiterated the transfer made no difference to how IAG served its customers or marketed its insurance products through its various brands.
"The main change is that AMI and Lumley customer documentation, including registered office addresses, and financial strength ratings references have been changed to reflect the single licensed entity, IAG New Zealand Limited, which is now the insurer under AMI and Lumley customers' policies.
"Policy terms and commitments are unchanged."
He added: "We are very pleased to have completed this process, as reducing the number of licensed insurance entities from three to one realises a number of benefits for IAG both financial and through the simplification of processes."
Insurers reinstate Bali ash cloud cover in time for Christmas
Several travel insurers have lifted the ban on Bali ash cloud cover for eruptions from Mt Rinjani on the island of Lombok, Indonesia.
As of 5 December, insurers underwritten by
QBE
such as Travel Insurance Cover will cover cancellation and delays as a result of a volcanic eruption, as an eruption from Mt Rinjani would be considered new and unforeseeable and therefore a covered event.
Insurers underwritten by Cerberus Special Risks, such as TID, have also resumed cover for any further volcanic eruptions (including those from Mt Rinjani), as of 10 December.
These insurers have reiterated that only policies purchased prior to a new disruption (and outside of any previous ban or travel warning in place) would provide travellers with full cancel and delay benefits.
Allianz, Cigna, Great Lakes Reinsurance (UK) plc, Southern Cross Benefits Ltd and Tower were also providing cover for unforeseen volcanic eruptions in Bali.
UAC's Auckland expo
The Underwriting Agencies Council has confirmed there will be a seminar and expo held in Auckland on 11 February 2016.
A spokesperson said the details of the venue and content of the seminar were yet to be finalised but speaker details would be released in the New Year.
The spokesperson also confirmed there are other events planned for New Zealand during the year.
Kiwi insurer seals 'deal of the year'
Finance Asia has awarded the CBL IPO NZ deal of the year for FY15.
The judges described the deal, which was the first listing under new Financial Markets Conduct Act rules in New Zealand, requiring liaison with multiple regulators including Australia and the UK, as a 'textbook case of how to overcome obstacles to achieve shareholder objectives'.
"IPO market conditions were tough with 10 out of the last 13 issues trading below offer price on listing, and the CBL deal came during a period of volatility in Chinese and global stock exchanges.
"Still, the vendors set a strong positive signal to the market by selling less than 15% of their shares and the book was well covered. By early December CBL was trading nearly 50% above its IPO price."