Weekly Wrap: Insurer's influence in spotlight after Sevens loss | Insurance Business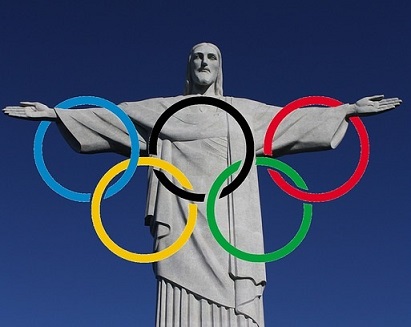 Insurer's influence in spotlight after Sevens loss
The move to broaden the All Blacks tag to encompass the Sevens team as well as the New Zealand Maori team has come under the spotlight again following the Sevens team's shock loss at Rio this week.
The decision to add the All Blacks name – one of the world's best sporting brands – occurred several years ago and coincided with insurance giant
AIG
becoming a major sponsor.
According to a report in the
New Zealand Herald
, critics claimed the move was to please New Zealand Rugby's (NZR) major sponsors AIG and Adidas and to enable both sponsors to leverage in important areas such as North America, Asia, and Europe.
Now, rugby fans are calling on NZR to drop the 'All Blacks' tag from the national sevens team, saying the shock loss in Rio is damaging the All Blacks brand.
Mainstream media around the world, including
Japan Times
and the influential
Reuters
, have used headlines such as 'Japan stuns All Blacks' while not really understanding the difference between the 15-man game and the seven-man version, the
New Zealand Herald
reported.
A poll on the
New Zealand Herald
website revealed that 68% of respondents wanted the 'All Blacks' title removed from the Sevens team. This view was supported by
Radio Sport
listeners who said calling the Sevens 'All Blacks' was damaging to the team's international brand and reputation, said the report.
AIG declined to comment when
Insurance Business
requested.
EQC to slash hundreds of jobs
The Earthquake Commission (EQC) will slash hundreds of jobs next year, despite the thousands of requests for second-time repairs it has lined up.
EQC said the proposed restructure will see 868 jobs downsized to 383 from January − with 71 fewer roles in Hamilton, 172 fewer in Wellington, and 242 fewer in Canterbury.
EQC CEO Ian Simpson said the staff were informed of the proposed restructure last week and were given two weeks to submit their feedback.
"Whilst we've considered that feedback, we'll go back to our staff on the 21st of September with the final structure and then we'll start the recruitment process for the roles that we'll need in 2017," Simpson told
Newstalk ZB
.
Simpson said the commission currently had around 5,700 remedial requests, with more expected to come. He explained: "As people do renovation work to their homes − sometimes they are finding damage that was missed from the scope − sometimes, with any sort of domestic repairs work, the repairs don't last the test of time."
EQC Minister Gerry Brownlee said the remaining claims were relatively small in number and that many of the call back requests were small fixes. The Labour Party charged the Government, however, of turning its back on Christchurch with its proposed restructure.
Megan Woods, Labour's Canterbury spokesperson, said EQC's job was "far from complete," and by downsizing, the remaining staff would be left with an "impossible task."
"This will mean more people waiting longer to get their homes repaired," she said.
"There's nothing to show that this is anything other than the Government turning their backs on the people of Christchurch," said Woods.
Multichannel customer communications offering debuts in NZ
Fuji Xerox New Zealand has introduced a portfolio of software applications that will enable insurance companies and other enterprises to optimise their communication with customers across multiple channels: email, web, and mobile.
In a statement, Fuji Xerox said its Customer Communications Management solutions enables companies to "capture and process incoming documents and data from customers efficiently, compose, and disseminate customised content to customers and provide online access to both customers and service staff for quick information retrieval."
By optimising customer communications and reaching individual customers by their preferred channel at the right time, Fuji Xerox said businesses can cut costs, improve marketing return on investment, and provide customers with digitally transformed communication processes.
Chae Ball, GM managed services at Fuji Xerox NZ, said the service offering allows companies to effectively communicate with their customers.
"Some channels are more efficient than others, such as email when compared to printed and posted items. However, the choice of channel is that of the customer, not your business. Our services allow New Zealand companies to mass personalise their communications across multiple channels, consistently reaching customers with effective messages delivered the right way, every time," Ball said.
By providing personalised, interactive, and customised communications, businesses can acquire, retain, and grow their customer base, said Fuji Xerox.
Related stories:
Insurer credits NZ rugby for awards win
All Blacks tackle the tough questions from brokers
Hundreds ask for quake repair reviews
EQC remedial repairs could cost $70m
Insurance brokers' use of social media on the rise