Weekly Wrap: Key player boosts Aussie footprint | Insurance Business New Zealand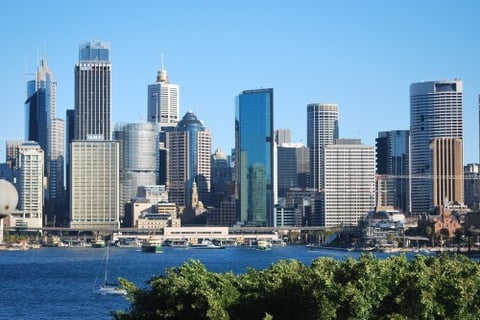 Key player boosts Aussie footprint
Lloyd's has officially opened its new Sydney hub in a bid to bolster its profile and physical footprint in Australia.
As a market made up of 94 active syndicates as opposed to an insurance company, Lloyd's is bringing together the market at its hub in O'Connell Street in Sydney's CBD, with the British Consul General and Director General of UK Trade & Investment, Nick McInnes, officially opening the premises yesterday.
Initially, Lloyd's will be co-located with Argenta, Talbot and
Ironshore
but said the hub will provide a place where syndicates and coverholders, insurance brokers, risk managers and insurance buyers can come to learn and network.
General representative Chris Mackinnon said the Lloyd's market was already a well-established brand and insurance provider in Australia.
But, he said: "This hub provides an easy local access point to the Lloyd's market for brokers and clients, allowing them to tap into the latest innovations and experts on emerging risks.
"Being co-located with Argenta, Talbot and Ironshore and with others in the future means we can provide better access and support for our clients in the various distribution points of insurance, reinsurance and agency," Mackinnon said.
$10k innovation scholarship open for submissions
ANZIIF
has announced that submissions are now open for the 2016 Peter Corrigan Scholarship for Innovation and Leadership.
The bi-annual scholarship, sponsored by Finity Consulting, rewards the winner with up to $10,000 to attend an international conference or seminar program that offers an industry or leadership-based professional development opportunity.
This year will see applicants asked to submit a 2,500 word essay in response to the question 'how will general insurance in Australia change in the next five years?'
The scholarship is named for Peter Corrigan, one of the most highly respected figures in the Australian insurance industry, who passed away in 2002, and Scott Collings, managing director and principal of Finity Consulting said the theme fits the memory of Corrigan.
"This year, we focus on innovation and leadership, which acknowledges Peter's key contributions to the industry," Collings said.
"The award honours his leadership and drive for innovation by providing the opportunity for an outstanding insurance professional to build international networks and engage in inspirational learning and development."
Prue Willsford
, ANZIIF chief executive officer, said that the $10, 000 prize will offer the winner a once-in-a-lifetime opportunity to progress their personal development.
"Learning from experts in the field at a significant global conference is an invaluable experience," Willsford said.
"This scholarship provides a deserving insurance professional the opportunity to continue their development by honing their leadership skills and broadening their knowledge of innovation in the industry."
The scholarship is open to current financial members of ANZIIF who have permanent residency in Australia, New Zealand or another Asia-Pacific country; applicants must currently work in the insurance industry with a minimum of five years' experience.
Applications close at 5:00pm on 14 June.
Manheim welcomes renewed contract
Automotive auctioneering company Manheim is delighted it has been re-appointed as
IAG
's preferred supplier to dispose of their written off vehicles.
The five year contract will see Manheim continue to auction IAG's written off vehicles (including truck and machinery) through a combination of online sales and physical auctions via their operations in Auckland, Christchurch and Wellington, as well as a network of storage locations around the country.
Manheim CEO Campbell Jones said he was delighted by the renewed contract, which is the largest of its type in the country due to IAG being New Zealand's largest insurance company.
He said: "The decision… sends a clear signal to the market about our credibility and our capability. The fact that they have also awarded us preferred supplier status for their truck and machinery business is especially pleasing."
Manheim was re-appointed following a competitive tender for IAG's business.