Weekly Wrap: Kiwi insurer brought to court over historic building | Insurance Business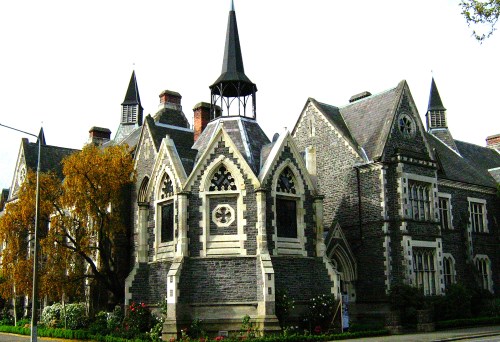 Kiwi insurer brought to court over historic building
Rebuild firm Ceres New Zealand has taken
IAG
to court after the two parties failed to reach a final settlement regarding the earthquake-damaged Peterborough Apartments, it has been reported.
An IAG spokesman said
NZI
had paid the original owners the indemnity value of the claim, as well as the amounts stipulated in the policy entitlements, but dispute remained with Ceres, the
NZ Herald
reported.
In December 2012, Ceres bought the category two heritage building on the corner of Peterborough and Montreal Streets to save it from demolition, and pledged some $25 million for its restoration. The rebuild firm bought the 37 apartments of the 1920s neo-Gothic style building from each owner, including former prime minister and current United Nations leader candidate Helen Clark.
"The policy in place at the time of the earthquakes stipulates a maximum sum insured amount but the new owners, working through international insurance recovery firm Risk Worldwide, are seeking a settlement that is several multiples of that amount. So yes, there is a clear disagreement which is leading to delay in final settlement of the claim," said the IAG spokesman.
The spokesman said IAG did not know when it would be summoned to court.
"We are disappointed that the path of litigation is being taken as it is now in the hands of the court timetable to progress conclusion of this claim," he said.
Ceres would present in court an expert conferral completed in the past six months. Bernie de Vere, Ceres manager, refused to comment on the litigation because it was before the courts, NZ Herald said.
EQC reiterates limitation clarification
The Earthquake Commission (EQC) has responded to concerns among lawyers and their clients about its position regarding the Limitation Act and taken steps to clarify its approach.
EQC CEO Ian Simpson said concerns had been raised that the six-year limitation period under the Limitation Act would close on 4 September 2016 and that any legal proceedings would need to be filed before then.
However, Simpson said this was not the case.
"EQC wants to be clear that this is not its position and we consider the six-year limitation period to start from the date when an individual claim was settled or declined, as we stated in December 2015," he said.
"It is from this point that the six-year time limit for bringing legal proceedings commences and not from the date of when an earthquake event occurred. This also means that the limitation period will vary from claim to claim.
"For example, there is no 4 September 2016 deadline to bring court proceedings challenging an EQC claim settlement for damage caused by the September 2010 earthquake," he said.
Management consulting firm's NZ arm names 28 new leaders
Deloitte has announced the appointment of nine new equity partners and 15 new directors, adding to the four appointments earlier this year. This brings the number of Deloitte partners to 109 and directors to 34.
Thomas Pippos, Deloitte New Zealand CEO, said this big addition to the firm's talent pool and expertise was an indication of its healthy organic growth.
"Appointing this many new leaders from within the firm is an indication of the commitment we have to nurture and grow New Zealand's best people across a variety of disciplines."
"These appointments help us to make even more of an impact that matters for our clients and provide the expert, specialist support they expect from Deloitte in more markets and industries than ever before," said Pippos.
The following are Deloitte's new partners:
Richard Beauchamp
; Michael Moran; Karel Bakkes; James Clarke; Matt Dalton; Gareth Glover; Paul Shallard; Vicky Yeo; John Marker; David Morgan; Mana Newton; and Troy Andrews.
The firm's new directors are David Seath, Andy Clayton, Steph Creasy, Darryl Godwin, Matt McGrath, Richard Bailey, Simon Chapman, Rauno Engel, Matthew Parker, Stuart Darvill, Dan Heyller, Kevin Summerhays, Ian Tuke, Annamaria McLean, Jayesh Dahya, and Mike Williams.
Pippos said: "These leaders are each successful in their field and we are proud of the contribution our firm has made to their career and professional development. Each of them brings a unique portfolio of skills to help their clients achieve the goals they have set themselves."
Related stories:
Actuary star's new role
Hundreds ask for quake repair reviews
NZ insurers extend time limit on Chch claims
Brokers urged to get their Chch clients to act now