WEEKLY WRAP: Kiwi insurer's CFO wins top award | Insurance Business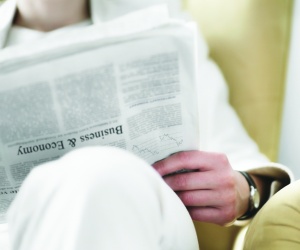 Kiwi insurer's CFO wins top award
Tower's Michael Boggs was named the country's top chief financial officer at the New Zealand CFO Awards in Auckland this week.
Boggs received the gong for leading the sales of Tower's life insurance, health insurance and investment management businesses, as well as developing stand-alone audited accounts for each.
He also restructured Tower's central overhead costs to a lower level that supported the more focused general insurance company.
''Tower had to go through an enormous change and it is not easy to divest several different parts of a business and create a new business unit, all while maintaining a reasonable level of overhead, but Michael Boggs delivered it,'' judge Jonathan Mason said.
''The financial statements of the assets for sale were spot on and the whole process went very well.''
Boggs had a can-do attitude, an engaging personality and a focus on creating shareholder value ''which propelled him beyond just being an accountant.''
Evidence struck out in Feltex case
The Wellington High Court heard this week how the investor leading a $185 million representative action against failed carpet-maker Feltex was a former assistant director of the Lord of the Rings movies and became interested in Feltex shares after buying some of its carpet.
Eric Houghton had requested an allocation from
Forsyth Barr
of $20,000, double his usual $10,000 share purchase after the success of the Feltex IPO, Fairfax Media reported.
However Houghton's evidence was stalled with a string of documents struck from the evidence. Arguments were heard for over an hour about documents which were presented as fact, but which Houghton himself could not possibly know were true or not.
Earlier in the week evidence was heard of an email where Feltex Carpets' former executive director Peter Thomas likened the company's 2004 float to a lemon from which most of the juice had been squeezed out and the shares as being 'lousy'.
The court also heard the lawyer for the directors saying they had exercised 'all reasonable care' in statements made in the company's prospectus and that the company's collapse had followed an 'unprecedented loss' of consumer confidence and a rise in the cost of raw materials which put a 'squeeze' on Feltex's trading position.
The case, which continues today, is expected to run for at least eight weeks.
New SMART shop to become part of AA Insurance repairer network
AA Insurance has announced that a new SMART shop would become part of its repairer network in Auckland. SMART (Small to Medium Accident Repair Technology) shops are specially designed to deliver high quality repairs within industry leading timeframes. AA Insurance says it's about getting customers back on the road sooner.
"As a result of continued growth in our market share, we are experiencing an ever-increasing volume of claims," said Suzanne Wolton, head of customer relations. "We needed to increase our repair capacity, and the SMART shop is a perfect fit to complement our existing suppliers, while continuing to provide high quality repairs backed with our Lifetime Repair Guarantee."
First insurance payments made for missing plane
German insurance company Allianz says it has made initial payments in connection with the missing Malaysian Airlines plane, the
New Zealand Herald
has reported.
Allianz's global head of communication Hugo Kidston confirmed Wednesday that the Munich-based insurer and "other co-reinsurers of Malaysia Airlines aviation hull and liability policy have made initial payments."
Kidston said the payments were in line with normal market practice and contractual obligations when an aircraft is reported as missing.
He declined to say how much money the company had paid already and didn't give any further details on who exactly received the money.
Search crews from 26 countries are looking for the plane that vanished early March 8 with 239 people aboard en route from Kuala Lumpur to Beijing.
Changes on the Board of Management of Munich Re
Munich Re has just appointed two new members to its board of management, Doris Hopke and Pina Albo, who will begin their appointments from 1 May 2014 and 1 October 2014 respectively.
Hopke will take over responsibility for the health division from the chairman of the board of management of Munich Re, Nikolaus von Bomhard.
Höpke, who is a lawyer, has been Head of Munich Re in Madrid since 2011, and has worked for Munich Re since 1999.
Albo will take on responsibility for the Europe and Latin America Division in conjunction with Georg Daschner until he retires at the end of the year and then she will assume sole charge of the Division from 1 January 2015.
Albo, also a lawyer, has been working at Munich Reinsurance America, Inc. since 2009 as President of the Reinsurance Division in the USA, and joined Munich Re in 1992.