Weekly Wrap: Landmark EQC decision has uncertain effects for industry | Insurance Business New Zealand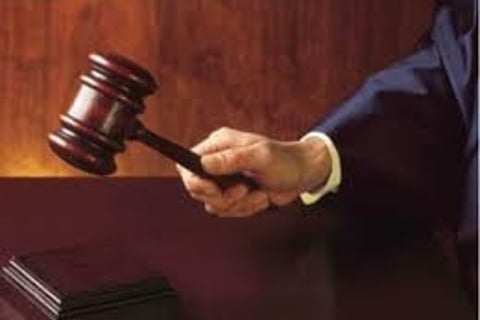 Landmark EQC decision has uncertain effects for industry
Legal experts are predicting a flood of people wanting their repairs reviewed by the Earthquake Commission (EQC) following a landmark High Court judgment yesterday.
The milestone settlement between the EQC and the EQC Action Group confirmed the EQC's legal obligation to repair damaged homes to a 'when new' condition, as opposed to a pre-earthquake condition, and removed its reliance on MBIE guidelines.
But the group's lawyer, Peter Woods of Anthony Harper, said the settlement could affect thousands of other Canterbury homeowners whose properties were repaired and cash settled below the 'when new' standard.
Lane Neave partner Duncan Webb also believed that people who EQC had previously settled for cash on the basis that it was less than the as-new repair standard would be going back to ask for more.
"I've seen a case where EQC has required people to come up with money for additional works and this agreement makes it clear that people don't have to come up with that additional money," he told
Newstalk ZB
.
A spokeswoman for the Minister responsible for EQC Gerry Brownlee, said the statement would not spark 'any changes to EQC policies and practices'.
And EQC's acting CEO Bryan Dunne said: "From EQC's perspective, the statement makes it clear that the principles that have always guided its [policies]… meet the requirements of the EQC Act."
A statement from Ali Jones Public Relations congratulated the EQC Action Group but questioned whether the development would now put a number of claims overcap that were still in limbo.
ICNZ CEO Tim Grafton said insurers remained unsure of how the decision would affect their Canterbury workload.
"EQC and the EQC Action group agreeing settlement principles doesn't provide any further clarity for insurers on the number of over caps that continue to be transferred to insurers," he said.
Cyber risk stars shortlisted again
Two New Zealand cyber risk experts have been shortlisted for the Advisen Cyber Risk Industry Person of the Year – International award
for the second year running
.
Xavier Marguinaud of
Marsh
and Ian Pollard of
Delta
Insurance are up against seven others, including three from Australia, who will be voted for by their peers in a confidential ballot.
A Marsh spokesperson, who was keen to encourage people to vote, said it was great recognition for them and for the work being done to promote cyber risks in New Zealand.
Pollard said he was honoured to be recognised.
"This is more reflection and recognition of the outstanding team we have at Delta and their efforts in the last 12 months to raise cyber risk awareness and produce meaningful solutions to brokers and clients in this space.
"I honestly don't expect to win and it's an honour to be recognised on the list once again and very humbling given the very high calibre of other candidates from much larger territories and companies."
He added: "The fact both myself and Xavier are on this again highlights that like in most things, be it sport, politics, trade or business, New Zealand boxes above its weight."
The winner will be announced at the third annual Cyber Risk Awards gala dinner on 15 June 2016 at the Grand Hyatt in New York.
Take your vote
here
.
IMF to review financial system oversight, securities law
The International Monetary Fund is looking at the Reserve Bank's (
RBNZ
) oversight of both the insurance and banking sectors and comparing how New Zealand's securities law stacks up against global norms.
RBNZ is leading the local response to the IMF's first review under its financial sector assessment program (FSAP) since 2004, RBNZ said.
The review would be held in two parts, the first assessing the banking sector, crisis management frameworks, the insurance sector and financial market infrastructure.
The second would review securities regulation, the central bank's macro-prudential policy framework, and stress test the nation's lenders,
BusinessDesk
reported.
"The benefits of an FSAP for New Zealand include identifying any 'gaps' that might exist across New Zealand's regulatory frameworks," RBNZ said in a Bulletin report.
"The IMF's findings and recommendations, which are likely to be made public in the early part of 2017, will provide an objective evaluation of regulatory developments.
"This could help shape the direction of regulatory policy, or could influence changes in the way financial sector supervision is undertaken."
Meanwhile, the
recently signalled review by RBNZ of the Insurance (Prudential Supervision) Act 2010
(IPSA) has been welcomed by legal experts as a timely and logical step.
Jones & Co senior associate Sarah Wroe said the Act had come into force during the most turbulent time in the industry's history.
"A review is timely," she said. "It will be interesting to see how much input there is from public interest groups, as the New Zealand public has had a lot to say about the standards that it expects from its insurers in some recent high-profile complaints and litigation."
DLA Piper
New Zealand partners
Crossley Gates
, Rachel Taylor and Mark Williamson said there were several areas that could be looked at in the review.
"Our initial expectation is that any changes will be evolutionary rather than revolutionary but there are a few areas that could usefully be considered, including the application of IPSA to overseas insurers and the interplay between IPSA and other legislation, such as the regime applying to financial service providers (which is itself under review).
They added: "It is logical for a review to take place."