Weekly Wrap: Latest cyber threat prompts web boycott | Insurance Business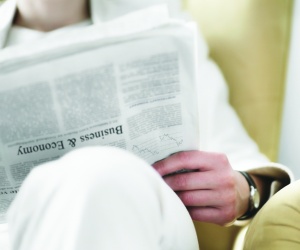 Latest cyber threat prompts web boycott
International software experts are warning people to stay off the internet entirely for the next few days to remain safe from the Heartbleed bug.
Yahoo passwords were among those most compromised by the bug, which hackers have designed to intercept passwords and browsing history without leaving any trace, Sky News reported.
Anyone requiring strong anonymity or privacy on the internet was strongly advised to avoid internet use over the coming few days.
Other affected websites include image-hosting site Imgur, dating service OKCupid and even the FBI's website.
The Tor Project, which develops online anonymity software, warned people to stay off the internet entirely for the next few days to remain safe.
A message on its website read: "If you need strong anonymity or privacy on the Internet, you might want to stay away from the Internet entirely for the next few days while things settle."
The bug was said to be introduced in the 1.01 version of OpenSSL in 2012 which means attackers may have been revealing emails, instant messages and browsing data for two years.
Google, Microsoft, Twitter, Facebook and Dropbox were said to be unaffected.
Would-be fraudsters should read their policy first
Insurance law experts commenting on an insurance fraud case that last month found in favour of ACE Insurance have highlighted the importance of reading the policy properly.
Dennis Angus was found to have deliberately burned down Kawerau's Pinelands Hotel after petrol was found on his shoe.
"Justice Cooper concluded Mr Angus had lit the fire with a motive of financial gain – Mr Angus possibly labouring under the misapprehension he could secure a cash settlement under the policy and not appreciating that the policy contained a condition that the insurers could insist on reinstatement," said Richard Hern, of Wynn Williams.
"This case reminds us that relying on reinstatement to deter dishonest claims remains important," said lawyers Mahony, Burrowes, Horner.
Tragically, five days before the judge found in favour of the underwriters, Angus passed away after a battle with cancer.
New specialist joins financial advice group
LIFE-TIME Financial group has welcomed new adviser David Yates to their team as a business and personal insurance specialist.
Yates, who has an MBA from the University of Waikato, comes from a background in the investment banking sector in London and San Francisco before moving to New Zealand, a seven-year financial services consulting career with
PwC
and five years as a personal financial planner.
Since 2007 Yates has worked as a consultant providing project management, advice support and portfolio construction services to a number of firms. Most recently he has been instrumental in setting up and running the NZ Financial Advisers' Association for risk and mortgage advisers.
Name change for insurance law firm
Auckland and Wellington-based firm Burrowes and Company has changed its name to Mahony Burrowes Horner, Lawyers.
The firm now pools the expertise and resources of three experienced partners: Michael Burrowes, Elspeth Horner and Tom Mahony who are specialists in insurance, commercial and property law, and dispute resolution.