WEEKLY WRAP: NZ brokerage relocates while ownership uncertainty remains | Insurance Business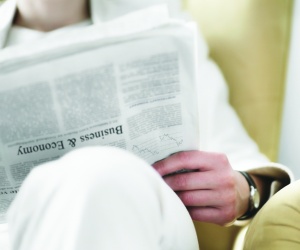 NZ brokerage relocates while ownership uncertainty remains
The last boxes are being unpacked this week as
Crombie Lockwood
staff made the final move from their Mt Eden offices to the former ACP building on Beaumont Street in Westhaven this week.
As one of the last big office floors available for occupation in Auckland's cbd the option came up when Bauer Media relocated to the Nelson Street in August.
The brokerage has also taken up the naming rights that came with the occupation of the Fanshawe Street end of Level 4 of the building.
And the lease includes the use of a 'super sign' on the western side of the building which gets massive exposure to the huge number of vehicles travelling along SH1.
Over the past four years Crombie Lockwood has trebled in size from 290 to 800 staff, acquiring 11 other businesses.
The Beaumont Street premises will enable it to expand its Auckland visibility and operations while still retaining its existing central cbd presence on two floors of the Robt Jones Holdings-owned Crombie Lockwood Tower at 191 Queen Street.
Meanwhile there is still no confirmation from the NZ brokerage or their parent company Wesfarmers about a rumoured sale of Wesfarmers' broking arm (which includes Crombie Lockwood and Oamps) via an IPO on the Australian Securities Exchange, as reported in
The Australian
earlier this month.
A Wesfarmers spokeswoman dismissed the
news
as mere 'media speculation' and said there would be no comment forthcoming.
Global protection gap widens despite lower insurance losses from 2013 disasters
Global insured losses from natural catastrophes and man-made disasters were US$45 billion in 2013, down from US$81 billion in 2012, according to a report published by Swiss Re.
Of the 2013 insured losses, US$37 billion were generated by natural catastrophes with hail in Europe and floods in many regions being the main drivers.
Total economic losses from catastrophic
events
were US$140 billion, down from US$196 billion in 2012 and well below the 10-year average of US$190 billion. The number of victims in disaster events grew to around 26,000 in 2013 from 14,000 the previous year.
The report noted that the global protection gap continues to widen despite risk prevention and mitigation measures progressing in recent years.
When cylone Phailin made landfall in Odisha, India in October with winds of 260 km per hour a pre-designed evacuation drive saved thousands of lives.
However the cyclone destroyed around 100,000 homes and more than 1.3 million hectares of cropland.
Kurt Karl, chief economist with Swiss Re, said: "The total economic loss of Cyclone Phailin is estimated to be US$ 4.5 billion, with just a tiny portion covered by insurance. The insurance industry can play a much larger role in helping societies deal with the fallout of disaster events, such as this and Typhoon Haiyan."
The protection gap, the difference between total losses and insured losses, has progressively widened over the last 40 years. Disaster events continue to generate increasing total losses alongside ongoing economic development, population growth and urbanization.
Rising temperatures caused by increased greenhouse gas emissions are expected to lead to more frequent and severe extreme weather events in the future.
If no action to reduce greenhouse gas emissions is taken, these events are likely to become an increasingly important factor in the ongoing upward trend of total losses, the report warned.
NZ insurer rates highly yet again with AM Best
Insurance rating and information agency AM Best has reaffirmed the financial strength rating of A- (Excellent) and issuer credit rating of 'a-' of
AMI
Insurance Limited with the outlook for both ratings as stable.
The rating affirmations reflect AMI's established business profile, good operating performance and robust reinsurance program. The ratings also consider the support it receives from its parent company,
IAG (NZ) Holdings Limited
, in terms of risk management and strategic initiatives for business integration.
These positive rating factors are partially offset by AMI's marginal risk-adjusted capitalization, as measured by Best's Capital Adequacy Ratio (BCAR). Prospectively, however, AMI's BCAR is projected to improve significantly through full earnings retention.
Factors that could result in favourable rating actions include sustained earnings growth from underwriting. Negative rating actions could occur if the company experiences a major operating loss, which will lead to a significant deterioration in risk-adjusted capitalization.
Anziif presents 2014 liability insurance conference in NZ
Topics including health and safety reforms, product liability and recall and mind mapping will be covered at an Anziif liability conference to be held next Thursday in Auckland.
Speakers such as DLA Phillips Fox's
Neil Beadle
, Mark Godfrey of Godfreys, MP Simon Bridges and Guy Burgess of Clendons are sharing their knowledge on pertinent issues at the conference which is aimed at all liability professionals, risk managers, brokers, underwriters, actuaries and claims professionals.
Anziif members can attend the Stamford Plaza Hotel event for the discounted price of $485 while for non-members it's $635.
To register go to
http://www.theinstitute.com.au/Events/Events-Calendar/2014/4/NZ-April-3-Liability-Conference.aspx