Weekly Wrap: NZI names rural insurance head | Insurance Business New Zealand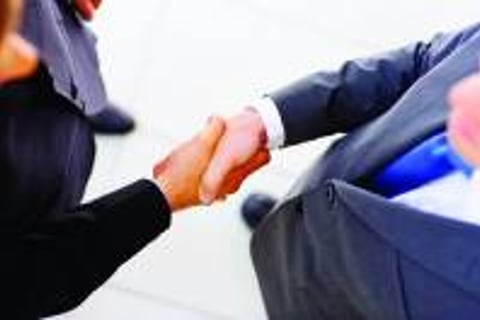 NZI names rural insurance head
NZI has appointed Jon Watson as its new head of rural insurance. Watson will be based in Christchurch, and will commence his new role on Monday, June 13.
Describing Watson as a highly respected insurance representative in the New Zealand market with expertise and experience in the rural segment, as well as a background in loss adjusting, claims, and segment management, Travis Atkinson, NZI EGM, said: "I'm delighted to welcome Jon to our team. NZI is a leading provider of rural insurance for our broker partners and customers and Jon joins us at an exciting time as we see significant opportunities in the rural market."
"Jon will work closely with brokers and the existing NZI distribution network to enhance our rural insurance proposition," he said.
Broker launches first driverless car policy in UK
Broker Adrian Flux has launched its first personal driverless car insurance policy,
Insurance Age
has reported.
The broker said the policy is designed for consumers who may already have driverless features in their existing cars, such as self-parking, or who may be thinking of buying a new car with driverless or autopilot features.
Adrian Flux general manager Gerry Bucke said they wanted to help provide confidence and clarity around the ongoing debate of 'who is liable?' as the UK invested in driverless research in preparation for the growing market for autonomous vehicles in the near future.
"We understand this driverless policy to be the first of its kind in the UK – and possibly the world," he said.
"It's a fantastic starting point for the insurance industry and the policy, like any other, will be updated as both the liability debate and driverless technology evolve.
Scholarship boost for actuary
The 2016 Cigna Actuarial Scholarship has been granted to Vietnamese student Hoang Tran, who said the award will significantly help her studies and is a big boost to her career.
The scholarship was set up by Cigna Life Insurance last year to urge students to consider the actuarial profession as a career. The recipient of the scholarship will receive a cash prize, mentoring, and work experience at the insurance firm.
Said Tran: "Corporations are more aware of the skills actuaries provide evaluating the probability of undesirable events and the financial consequences of those risks, and coming up with the solutions to assist businesses in making strategic decisions. I find it very interesting and know that it is a great career path for me."
Tran is a Victoria University of Wellington student who is part of a joint programme with Vietnam's University of Economics. She is currently in her final year of a Bachelor of Commerce degree, majoring in Actuarial Science and Finance. She started her actuarial studies in Ho Chi Minh, Vietnam, before transferring to Wellington two years ago to complete her qualification.
"The actuarial profession doesn't get as much exposure as other professions and this lack of awareness can make recruiting people with the right skill set and commitment a challenge," said Nathan Thomas, Cigna's head of actuarial.
"Actuaries most commonly work in the insurance and finance industries, but can also have successful careers in government, education, health, and software development. Although the career can be very challenging, it is also very rewarding and offers many opportunities here and abroad," said Thomas.