Weekly Wrap: NZQA accredited broker scholarship now open | Insurance Business New Zealand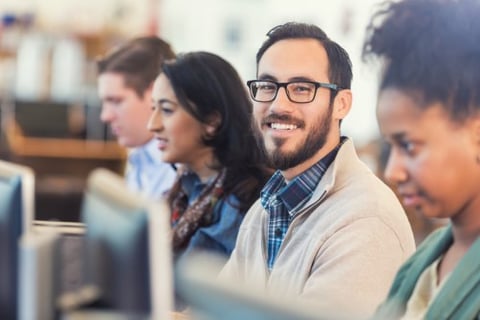 NZQA accredited broker scholarship now open
The Kerry Wilson Insurance Education Charitable Trust (KWT) is once again enabling the
Professional IQ
College to offer an annual scholarship for the professional development of insurance brokers.
The annual KWT scholarship was created in recognition of the importance of education in forming a career in the insurance profession, particularly in insurance broking.
This year, the KWT scholarship will support one student to complete a Professional IQ College NZQA-accredited New Zealand Certificate in Financial Services level 5 (Insurance). The scholarship will cover all course costs and is available for the 2016/2017 year.
There are various requirements involved, including that applicants have a year's experience in a risk adviser/broker support (insurance broker) role.
Click
here
for more information.
Insurer makes senior appointment
Allianz
has appointed Glen Drinnan to the position of general manager corporate and New Zealand in the broker and agency division, the company has announced.
Drinnan, whose position is effective 15 August 2016, will succeed Michael Pocknee, who has been appointed general manager, tailored underwriting solutions.
In his most recent role as director of AFM, a large global property insurer and member of the
FM Global
Group, Drinnan led the local operations for Australia and New Zealand, which involved managing the local team and a number of large profitable insurance companies.
He has more than 20 years' experience in insurance, both in Australia and in the Asian markets, is MBA qualified, holds a graduate diploma in financial services and is an
ANZIIF
fellow, Allianz said in a statement.
Allianz Australia chief general manager, broker and agency, David Hosking, said: "Glen brings to the role an enormous amount of management experience and is a welcome addition to the broker and agency division.
"I look forward to working with Glen, who will be responsible for continuing the strong growth and improvement in both our corporate and New Zealand operations."
Quake Outcasts continue court battle
Forty-five owners of uninsured homes that qualified for the government's red-zone offer in Christchurch are back in court to fight for a better deal, it has been reported.
The so-called Quake Outcasts are asking the government to apply a 2015 Supreme Court ruling and make them the same offer given to those with insurance, reported
RNZ
.
In 2011, the government offered to purchase from insured homeowners properties that were worst affected by the earthquakes based on the value of their land and house. Those uninsured, or who owned vacant land, on the other hand, were offered just half the value of their land.
Last year, the Supreme Court decision ruled that a person's insurance status should have nothing to do with their qualification for an offer, which led the government to offer uninsured homeowners the full value of their land − but still nothing for their homes.
Francis Cooke QC, Quake Outcasts lawyer, told the court the Earthquake Recovery Act made clear that the responsible minister, Gerry Brownlee, pay them out to aid in the city's recovery; and "not penalise people because you're 80 and you forgot to sign your cheque to your insurance company, or you put it in the hands of your aunt and your aunt hasn't done it properly."
"That's the effect of the decision here," Cooke said, "penalising people for reasons that are just not justified, and that's really what the Supreme Court has held."
Cooke further reasoned that those without insurance were more in need of the government offer than those with insurance because they were often poor or elderly.
The latest court battle is due to close on Tuesday, and the judge is expected to reserve his decision.
Related stories:
New learning role for broker group boss
Brokers' wish for diploma granted
More class action talk in Chch
NZ insurance system 'envy of the world'