Weekly Wrap: Suncorp CEO warns of insurance revolution | Insurance Business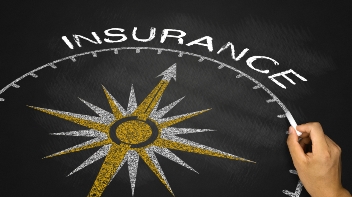 Suncorp CEO warns of insurance revolution
Suncorp Group CEO, Michael Cameron, has warned that a 'wave of activity' from disruptors and FinTech companies is heading towards the insurance industry which could 'undermine the advantage' established insurance players have in the market.
Speaking at Suncorp's investor day this week, Cameron noted that insurance businesses continue to face pressure from market conditions as well as outside competition.
"Market conditions continue to be very competitive, as you know, there is regulatory and political uncertainty both domestically and essentially all around the world at the moment and we are, of course, seeing a low growth, low return environment," Cameron said.
"We are also seeing new competition start to enter the market and we talk about FinTech, I talk about InsureTech, but there is a wave of activity approaching that has the potential to undermine the advantage that companies like Suncorp have.
"We also see intense price competition from our normal competitors."
Cameron said these factors presented businesses like Suncorp with 'a huge opportunity' to create value for customers.
He said the concept of non-price value was critical.
"We have moved from focusing on products to focusing on customer outcomes and getting more connected customers and this is where the basis of the platform or the marketplace that we have been working on is so critical."
Cameron's comments coincided with the launch this week of what the company has described as an insurance industry 'world-first' – a new insurance platform in partnership with technology developer Trov.
Mark Reinke, chief customer experience officer at Suncorp Group, said: "A single item insurance platform that allows you to cover the individual possessions and things that you really care about.
"You can do that from your iPhone, you can turn it on, you can turn it off, you can change the duration."
Chubb's new NZ appointment
Chubb has appointed Pip Dunphy as an independent director to its board in New Zealand, the company has announced.
Dunphy, who has had eight years' experience in non-executive director roles and more than 20 years working within the New Zealand financial markets, has joined ACE Insurance as it and Chubb integrate their businesses globally and rebrand under the Chubb banner.
Dunphy currently holds roles with a range of entities including NZ Superannuation Fund, Fonterra Shareholders Fund, Abano Healthcare Ltd, First Gas Ltd and Transpower Ltd.
Country president for Chubb New Zealand,
Andrew Brooks
, said Dunphy's expertise and input would be invaluable: "We are very pleased to be welcoming a director with such deep knowledge across key New Zealand industries such as mining, infrastructure, funds management, finance and health."
Industry calls for cyber database
A British insurance industry organisation is calling for a national, not-for-profit, anonymised database for recording cyber breach cases, which it says will make it a world leader in the cyber insurance sector.
The database would cover cyber incidents including business interruption losses, ransom demands, loss of confidential data, and damage to IT systems, according to the Association of British Insurers (ABI).
The move builds on the requirement in the European Network Information Security Directive for certain firms to notify data breaches from 2018, and would anonymise the data and make it available to insurers to improve pricing and products.
If actualised, this national database accessible to insurers would be a world first, said the ABI.
"Cyber losses are the biggest threat to Britain's world leading digital economy, and we need to capture more data to get on top of the problem," said Huw Evans, ABI's director general, adding that: "Cyber [loss] is the biggest insurable risk that the industry will have to meet, and it is critical to the economy."
Evans said more data would stimulate the cyber insurance market, giving greater choice to businesses in insuring against cyber losses.
Loss adjuster marks significant birthday
Crawford & Co employees around the globe are celebrating the company's 75
th
anniversary of trading today.
The company said it had been 'no small undertaking' to reach this point, from its inception in 1941 when founder Jim Crawford set up business.
"Crawford has become the world's largest independent provider of claims management solutions to the risk management and insurance industry with an expansive global network serving clients in more than 70 countries," the company said.
"To reach a milestone of this magnitude, and to not only survive, but to thrive, has been no small undertaking."
Crawford & Co planned to celebrate their 75 years with stories of its heritage and interesting trivia and thanked its employees, partners and clients for their contributions.