Weekly Wrap: Tower reveals Winston claims so far | Insurance Business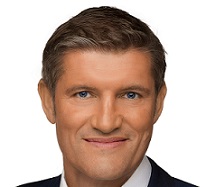 Tower reveals Winston claims so far
Tower has announced it has received less than 250 claims as a result of damage caused by Cyclone Winston in the Fiji Islands.
Assessments to date put the net of tax cost of the potential loss between $4 million and $7 million, which comes to less than the excess under the company's main catastrophe reinsurance program.
CEO
Richard Harding
said the claim costs estimates would be refined as assessments progressed while Fiji-based staff continued to directly assist customers in the affected areas.
"The worst damage has been sustained on the north coast of Viti Levu and other outer islands," Harding said.
"Although it is early days, it appears Tower will be subject to losses lower than initially anticipated given the severity of the cyclone."
Tower said its main catastrophe reinsurance cover has an excess of $10 million, and therefore the anticipated losses from Cyclone Winston would fall within the excess amount.
The insurer said its aggregate cover, which protects from multiple event losses during a financial year, has an excess of $5 million, with claims arising from Cyclone Winston contributing to this excess.
New CEO for life insurer
Sovereign has appointed Nick Stanhope as its new CEO.
Stanhope was most recently EGM, Wealth & Insurance at ASB but has a considerable background within the New Zealand financial services industry.
Sovereign chairman, Gavin Walker, said the organisation was thrilled to have a candidate of Stanhope's calibre join Sovereign.
"Nick's strength of relationships combined with his significant contribution to the Sovereign business while working at ASB, most notably the development of the highly successful Bancassurance channel, made him an outstanding choice for the role.
"He is a proven strategic and results driven leader who will be a huge asset to the organisation. He is delighted to be joining the Sovereign fold to get underway with the exciting opportunities the role will offer."
Stanhope will commence his role as CEO on 11 April 2016, subject to regulatory approvals by the Reserve Bank of New Zealand.
Two insurance specialists among six new promotions at law firm
Chapman Tripp has appointed six new senior solicitors with two of them specialising in litigation and dispute resolution in insurance and reinsurance matters.
Lauren Adams, based in both Auckland and Christchurch, has experience in insurance, health and safety and employment disputes.
Auckland-based Kellie Arthur has experience in a broad range of disputes, including reinsurance matters, commercial property disputes, and general contract and tort issues.
Four other solicitors and one new senior legal advisor were also appointed in the firm's Auckland, Wellington and Christchurch offices with the appointments effective 1 March 2016.
How Kiwis rate on taking insurance cover on a hire car
Almost half of New Zealanders hiring a car always pay for additional insurance offered by the car rental company, a survey has revealed.
Consumer satisfaction company Canstar Blue looked into the habits around hire cars and found 49% of Kiwis were practical when it came to making sure the car was fully insured before driving it away.
More than 40% also take photo of the hire car before leaving with the car to back themselves in case of a dispute.
The 18-29-year-olds were the most likely to snap photographic evidence to protect themselves, the survey found.
Aucklanders were the most likely to always pay for additional insurance offered by the car rental company (53%) while Cantabrians were least likely (45%).