Weekly Wrap: Youi ratings released | Insurance Business New Zealand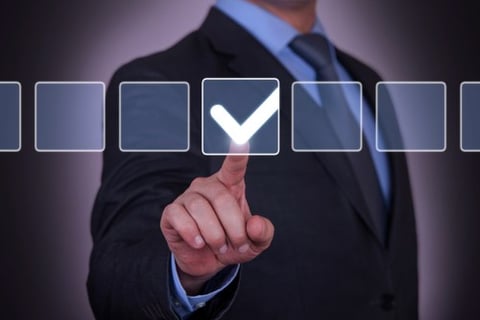 Youi NZ ratings released
Insurer Youi NZ has had its ratings affirmed by ratings agency AM Best with a financial strength rating of B++ (Good) and issuer credit rating of "bbb". The outlook for each rating remains stable.
AM Best said the rating affirmations reflected Youi NZ's strong risk-adjusted capitalisation, resulting from 'the company's low underwriting leverage, it's prudent reinsurance program and conservative investments'.
"In addition, actual claims experience during the company's first two years of operation has been largely consistent with the assumptions it uses in pricing its policies," AM Best said in a statement.
Partially offsetting the positive rating factors were the challenges in executing its business plan and a high expense ratio.
AM Best added that despite their prudent reinsurance program, Youi NZ's financial condition was 'relatively sensitive' to the cost of reinsurance.
"While positive rating actions are unlikely in the near term, a material decline in Youi NZ's risk-adjusted capitalisation from failing to meet its planned underwriting and investment performance may trigger negative rating actions," the agency said.
Team awarded grant to plan response to megaquake
The Government has put together a team of scientists and civil defence experts to collate a high-level response plan for an Alpine Fault megaquake with the potential to 'unzip' the South Island.
With earthquakes along the Alpine Fault occurring roughly every 300 years, and the last one striking in 1717, GNS Science earthquake geologist Robert Langridge said it was important to plan now.
The Ministry of Civil Defence and Emergency Management has granted the team $490,000 and two years to create a response plan to a possible 8.0 magnitude quake,
Fairfax Media
reported.
While it could still be 50 years away, the longer it took to rupture, the worse it would be as pressure built beneath the earth's surface, Langridge said.
"An earthquake of that magnitude would rupture the seismogenic crust," he said.
"It's a bit like a zipper in that the energy and force of the earthquake moves along the fault line, and the energy is great enough to shift the surface of the earth."
Response efforts would most likely be co-ordinated from Marlborough as the main access point with agencies working from an emergency operations centre in Blenheim.
"The whole purpose of the project is to think carefully about what this event could do in terms of damaging state infrastructure," Langridge said.
"You can't underestimate the effects of the earthquake, so that's why we need to give reasonable advice, and prepare and plan for it."
Insurer underlines coverage for Airbnb hosts
Vero
has clarified what's covered and what's not when policyholders decide to become Airbnb hosts.
With 4,000 listings on the site in Auckland alone, that represented added risk for policyholders inviting guests into their homes.
Adam Heath
, EGM portfolio and products at
Suncorp
New Zealand, said a Vero home policy would automatically cover insureds for any accidental damage their guests cause, but certain conditions would have to be met.
For example, Vero needs to be informed if the house is unoccupied and it should be kept tidy and secure; if it's a multi-unit home they should check the conditions of the body corporate; and they should check their insurance covers the added liability that comes with listing on Airbnb or a similar site.
However, Heath stressed that insurance policies wouldn't cover for malicious or deliberate damage caused by guests so it was important for insureds to take all safety steps possible, including verifying IDs, profiles and reviews, and locking valuables in a secure location.
Airbnb offers its own Host Guarantee, which can cover up to NZ$1.3 million in New Zealand but should not be relied upon to replace insurance, Heath said.
Related stories:
Expose puts insurer in bad light
'Slow slip earthquake' occurring under Wellington for three years
Peer-to-peer accommodation site offers insurance