Weekly Wrap: Youi reports $14.8m loss during first year in NZ | Insurance Business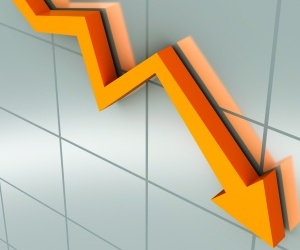 Youi reports $14.8m loss during first year in NZ
A hefty marketing bill and significant call centre start-up costs are part of the reason for Youi NZ's $14.8 million loss for the year to June 2015.
The new entrant South African insurer's results revealed it made a net income of $28.6 million largely made up by gross premium revenue of $5.0 million and the company receiving a $23.9 million 'management fee from Group companies.'
But it spent $11.1 million on acquisition costs and other underwriting expenses, which include its high profile tv advertising and marketing campaign, and a further $21.5 million to meet its goal of 420 NZ-based staff by April of this year plus office rent of $1.7 million.
Parent company OUTsurance said it was pleased with the performance in New Zealand to date which was in line with expectations.
"We believe that the growth opportunities available in the Australasian market present the Group with good growth potential over the medium term," the company said.
IAG NZ given cash injection of $1.57 billion
IAG NZ's parent group has forked out around $1.57 billion to help its Kiwi business recover from the Canterbury earthquakes, it has been reported, with a significant amount still to go.
IAG said a considerable amount of the $1.13 billion of net claims expenses it still has to pay for events that occurred before 2015 relate to the quakes.
"The company continues to benefit from the financial strength of the broader Group," the company said in its NZ financial report.
"This is evident from the $850 million recapitalisation in December 2014 and a further $200 million of recapitalisation in April 2015 which underpins the Group's support for the New Zealand operations and recognises the underlying value that the New Zealand operations provide to the Group as a whole."
It also referred to the whole of account 20% quota share agreement with the Group' captive reinsurer Berkshire Hathaway which sees Warren Buffett's company inject AU$500 million while it receives 20% of the IAG's GWP and pays off 20% of all claims.
And the company's recent decision to pull out of further investment in China has been seen as further evidence of a cautious approach to spending.
Leading player sees profits fall 30% on poor market conditions
If the reinsurance community needed more proof of current tough market conditions, it came with the disappointing third quarter performance report from
Munich Re
.
The leading reinsurer announced a drop in profits of 30% in the past quarter, fuelled largely by volatile global commodity and stock markets, as well as a US$174 million hit on its portfolio of derivatives.
The global drop in stock markets also contributed to the depressed bottom line as Munich Re's gains from selling equities were "relatively low," according to the company announcement.
"The capital market turbulences have left their mark on the investment result, with below-average realised gains on disposals, writedowns of equities and losses from derivative hedging instruments," said Jorg Schneider, chief financial officer.
Despite the market anxieties, however, Munich Re still reported a net profit of US$571 million as losses on derivatives contracts were offset by a low natural catastrophe rate and a tax gain. That brings the reinsurer's net income up to US$2.61 billion for the year, and the group expected to meet its goal of $3.26 billion in net profit for the full year.
"We remain on course for another gratifying result for the year," Schneider said.
The news comes in the weeks after Warren Buffett announced that Berkshire Hathaway Inc. would be decreasing its stake in Munich Re from a 12% holding to a 9.7% holding. Berkshire, which is active in the reinsurance space, had previously invested in Munich Re and Swiss Re from 2008 to 2010. Shares had jumped through 2014 before stalling in 2015.
Buffett has previously spoken out on the reinsurance slump, telling shareholders in May that the business was headed for a downturn.
"It's a business whose prospects have turned for the worse and there's not much we can do about it," Buffett said at the time.