WEEKLY WRAP: Zurich widow confronts insurer | Insurance Business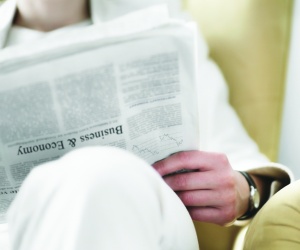 Zurich widow confronts insurer
The widow of Zurich Insurance Group's former CFO demanded accountability for his death from company executives at their AGM this week.
Fabienne Wauthier questioned how the investigation into her husband's suicide in August last year could categorically exclude work from all the potential reasons. She said Finma, the Swiss Financial Market Supervisory Authority didn't even examine Pierre Wauthier's personal laptop when conducting their probe.
Wauthier's body was found at his home along with a note blaming the company's chairman Josef Ackermann for creating an unbearable work environment.
The investigation had cleared company leaders, including Ackermann, of placing undue stress on Wauthier but his widow said the company had sought to avoid responsibility and that they could not discount pressure at work as a reason for her husband's suicide.
Steadfast acquires stake in marine underwriting agency
Steadfast Group Ltd has acquired 70% of the share capital of Nautilus Marine Insurance, it was announced this week.
Motorcycle insurance is an established feature of underwriting agency NM Insurance's NZ operations and a key growth area in Australia.
The completion payment is funded with existing cash resources and meets Steadfast's strict acquisition criteria including that it be EPS accretive within the first 12 months of ownership.
The final purchase price will be determined based on performance for the year ended 30 June 2015.
The remaining 30% equity will be owned by key management personnel at NM Insurance.
Rating affirmed for pest insurer
A.M. Best has affirmed the financial strength rating of B++ (Good) and issuer credit rating of "bbb" of Pacific International Insurance Limited with the outlook for both ratings remaining stable.
The specialist niche market insurer, which offers professional indemnity and general/public liability insurance in the pest and building inspection market in Australia, New Zealand and various South-East Asian countries, could see negative pressure on the ratings if its risk-adjusted capitalization deteriorates materially due to unexpected capital repatriation, or its operating performance falls below A.M. Best's expectation due to a high loss ratio.
Yips toast another successful networking event
Yips members descended on Wynyard Wharf for one last networking event of the summer last week.
Nearly 40 brokers, insurers and lawyers from a cross-section of all sectors turned up at Jack Tar for drinks, nibbles and the chance to win a New Zealand holiday escape, courtesy of sponsorship from
IBANZ
and IQ College.
Yips' NZ president
Myriam Mitchell
congratulated
Vero
's James Park on taking out the prize and thanked their sponsors, also including
NZI
Marine and Jack Tar.
Canterbury quake pay outs cross $11 billion mark
Insurance companies have paid out over $11.1 billion in commercial and residential Canterbury earthquake settlements at the end of February 2014, according to the Insurance Council of New Zealand (ICNZ).
The $11.103 billion is made up of $7.359 billion in commercial pay outs and $3.743 billion in settling residential claims.
"That means over three-quarters of all commercial claims have now been settled and reinforces the value of insurance in helping the business sector to quickly recover from what was one of the biggest-ever insurance disaster
events
globally," says ICNZ CEO Tim Grafton.
Rating agency focuses on NZ in special report
The world's oldest insurance rating and information agency, AM Best, has produced a special report on New Zealand as the centrepiece of the latest Best's Journal.
The report, titled 'New Zealand: Low Interest Rate Climate Sharpens the Underwriting Focus', looks at how the low interest rate environment combined with heavy losses from the Christchurch earthquakes have forced Kiwi non-life and life insurers to focus on aspects of their business other than investments to ensure continued profitability.