"We're giving our members the coordinated voice that they never had" | Insurance Business New Zealand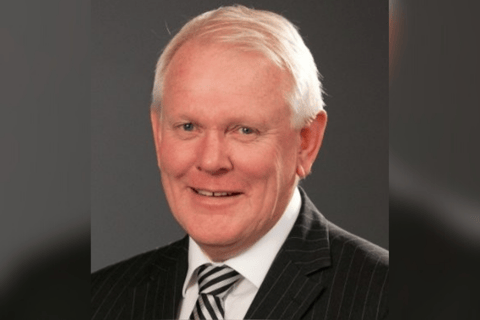 Born two years ago as a spin-off standalone organisation from the Underwriting Agencies Council in Australia, the New Zealand Underwriting Agencies Council (NZUAC) is now getting its much-needed momentum as the representative industry body for underwriting agencies in NZ.
"We've been thwarted so many times by the COVID lockdown and other things," NZUAC executive director Wayne Carter (pictured) told Insurance Business. "We've been in and out of lockdown, and it prevents seeing people and making face-to-face contact and that sort of thing.
"When we have had the opportunity, we've made really good progress with contacting all of the underwriting agencies in New Zealand. There are approximately 40 underwriting agencies here, and we've now secured members that represent almost 70% of the gross written premium of underwriting agencies in New Zealand."
Aside from representing members in discussions with government, NZUAC also exists to promote underwriting agencies as an "economically efficient" means to distribute insurance. The fledgling organisation's remit also includes a focus on professional development, as well as assisting members in ensuring their individual businesses' reputation and stability.
Read more: NZUAC to represent underwriter interests before regulators
Carter, the semi-retired ex-chief executive of automotive glass repair and replacement firm Smith&Smith, went on to highlight: "We are on the right track, and we've got a nice balanced board. When I first started, John Baker, our chairman, said to me that we've really got 'a clean sheet of paper'. [And, for me], as an organisation, we really have to have a purpose.
"We've got to be telling people what it is that we're about, where we're going, and why we're doing what we're doing. And we've framed up what I think – and our board agrees – is a really nice strategic framework that has come from our purpose and our objectives. Basically, we're effectively giving our members the coordinated voice that they never had."
Part of NZUAC's engagement is talking to the likes of the Financial Markets Authority and the Ministry of Business, Innovation, and Employment – both of which Carter has dealt with and are now aware of the association's existence and role within the NZ insurance market.
"I find all the underwriting agencies, just about without exception, incredibly innovative and really creative," added the executive director, who is gearing up for NZUAC's annual general meeting next week. "Some of them are really leading innovation or disruption quite strongly. We're also seeing them become quite attractive to employees because of the dynamism that is generated around our organisations.
"And this is just my opinion – but we see so often with the larger corporates, they tend to be more laborious and slower to react. And I think the younger generation seem to connect with the underwriting agencies scene. We certainly foster entrepreneurial spirit, there's no doubt about that. And that's something that's very dear to my heart."
Read more: "I think COVID has really shaped our thoughts better"
Carter, who also cited underwriting agencies' agility, at the same time pointed to the ease with which industry stalwarts share wisdom with others.
"There's a lot of knowledge in organisations," he said. "When people are looking for knowledge, the thing that's actually surprised me is that – particularly at the owner level, or the senior management level – no-one seems to be secretive. They seem to be really willing to share information and knowledge about the industry. I was really caught and surprised by that."
Meanwhile, NZUAC will have its own sharing to do, and has been cooking up something for later this year as part of the trade body's journey.
"I'm excited about an event that we've had planned now for almost 12 months," declared Carter. "We have an ambition to tell our story so far. That ambition includes having anyone associated with or within the insurance industry to come.
"We want as many people to come to that event as possible, and we want to tell our story. We've had to postpone it three times, but we've got our fingers crossed. We're hoping that in July we can get out and tell our story."
Insurance Business will share details of the upcoming NZUAC event when they become available. For now, Carter's camp is focussed on bringing membership numbers up while keeping the organisation dynamic and relevant to New Zealand's underwriting agencies.