"We're looking at New Zealand to become a meaningful part of what we do in the region" | Insurance Business New Zealand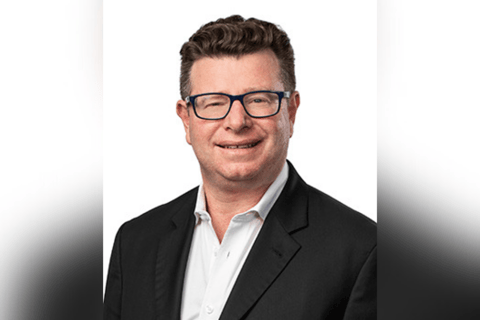 This year has meant a number of things for many of us, from renewed worries about the pandemic to changes in both our professional and personal lives. For HDI Global Specialty SE (HDI), 2021 marked an important milestone – the granting of its licence in New Zealand. Here, Australia and New Zealand country head Mark Fleiser (pictured) shares what his team has been up to and where he sees HDI heading in the region.
"We saw that there was really a good opportunity for us in New Zealand to expand from our Australian base," Fleiser told Insurance Business, "and hence we applied and got the license in March, which was great, and we effectively started writing business on May 01. The initial focus has really been on setting up the operations, making sure that the governance framework is in place.
"That's been the core focus areas, but also transitioning business that we had previously written on our Australian licence and transitioning that on to the New Zealand license. So, that's kept us quite busy. And we've now transferred most of that business over, both on the single risk side and the delegated authority side of our business."
With the foundation laid out, HDI has now engaged with "quite a number" of underwriting agencies and brokers in the market as part of the insurer's business development strategy.
The NZ business is currently supported by HDI's 31-strong roster in Australia, with most underwriters being no strangers to the New Zealand market. The team's aviation proposition, for instance, has been catering to NZ clients since 2019.
The country head noted: "We're running the New Zealand license out of our Australian operations – we are using the experienced underwriters that we have on board and also the significant back-office operations. And the underwriting guys have been involved in New Zealand business before, so they have relevant market experience.
"At the moment, that for us is the initial setup that we have set out for ourselves. We will review that further down the track, but we're quite comfortable that we can execute our strategy from Australia. At this point, our model is to write business from Australia and service the NZ business and travel into the market, but that may change in the future depending on how things develop."
"We have a really good engagement with the brokers, for example, on the aviation side," added Fleiser. "Our underwriters were able to get there in person when the borders were opened earlier in the year. Having a license allows one to go into the market and ply your trade. So, we look forward to doing that again in person once the borders reopen."
In the area of professional indemnity (PI), meanwhile, HDI has introduced changes as part of the company's growth plans in the region.
"PI is something that we've been writing on an excess of loss basis," said Fleiser. "We just recently launched a primary wording for Australia. And what we've done now is come up with a primary wording for New Zealand, which we launched over the last couple of weeks into the New Zealand market.
"And we hope, through that and together with increasing our capabilities on the underwriting agency side for PI, to push forward the strategy that we have to grow our professional indemnity book both in Australia and New Zealand."
Read more: HDI Global to take complete ownership of specialty lines JV
Fleiser told Insurance Business: "The PI market in New Zealand, there's not a huge amount of different available capacities. On professional indemnity, there's a few local carriers that control the market. So, I think the brokers will certainly welcome alternative capacity that's licensed in New Zealand.
"We will be very selective in terms of the areas that we want to go in, but I think the market will appreciate alternative capacity in addition to what's there at the moment."
Also helping HDI in its official foray into New Zealand is its reputation and existing partnerships.
"On the single risk side, we have very strong relationships on existing portfolios, like aviation," highlighted Fleiser. "We really service that business well, so I think the brokers hold us in high regard. And we certainly came in with capacity when there was a shortage of capacity on the aviation market.
"Our engagement with brokers is largely with the international brokers on some of those other lines like D&O (directors' and officers') and crisis management. And there we leverage off the relationships that we have already with a lot of those New Zealand brokers. I suppose where we're looking to develop further is in that second-tier of brokers as we go forward, and that will be an area of opportunity for us."
"On the underwriting agency side," he continued, "they know who we are and what we're doing in Australia. They understand our expertise, and we have a very good security rating. And, obviously, having the license now will allow us to enter into new relationships with some of those underwriting agencies. So, I expect for us to develop that side of the business, and also continue to develop our single-risk activities. We're looking at New Zealand to become a meaningful part of what we do in the region."
Moving forward, it's all about growing the New Zealand business.
Fleiser declared: "A new territory always presents some differentiation for us, and challenges as well, but what we're excited about is that we've been able to set up very nicely and we can now focus on the business development side for next year.
"I'm excited about having the opportunity to grow our New Zealand portfolio. And that provides the Australian branch, and the company as a whole, with additional diversification in the region."