What are the business benefits of the new compliance regime? | Insurance Business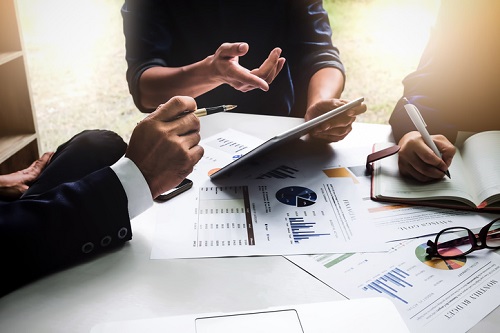 Changing compliance requirements are going to mean a lot of extra work, especially for independent advisers who choose to take that journey solo – however, many advisers are also seeing significant business advantages in the changing culture of insurance advice, especially when it comes to securing client trust.
Consumer NZ's recent survey highlighted that customers buying through brokers were more likely to feel they had received a bad deal, especially in the field of life insurance. Advisers now say that an industry-wide revamp will give them a much needed opportunity to turn that around.
According to Leecia Burford, founder of Leecia Burford Financial Services, compliance shouldn't be a document that you sign off on and then go about your business as normal. She says the new compliance regime is something that she is personally looking forward to, as it will help raise the profile of financial advisers and place them on a higher tier of trustworthiness with clients.
"I was educated on the industry by my sister, but back when she first did it, you wrote everything compliance-related on to one piece of paper, and that was it," Burford explained. "Now, you'll have to lay out your entire scope of service and review your clients on a regular basis, and in 2020 we're going to have to become registered financial advice providers. Everyone is a bit nervous because we all want to be doing the right thing. None of us want to mess this up."
"We've got a lot of work to do over the next year to get compliant," she continued. "The issue for a lot of advisers is that they have their processes more or less correct, but now they've got to document them and demonstrate that to the regulators. Personally, I love the fact that this is what I have to do – and I do it. I have to be compliant to do my job, and that makes me better and makes my clients happier."
Burford says that although the majority of the industry does right by its clients, the changes should weed out 'cowboys' and prevent certain situations from happening – for example, a client getting an insurance policy that they are never going to be able to claim on.
"It's embarrassing, because those situations do happen," Burford said. "So while it is certainly a challenge, it's fantastic for the industry, and if it means that more New Zealanders will be covered, then that's great."
"I hope that in the next couple of years, compliance isn't going to be something that we sign and pay money for and nothing changes," she concluded.
"If every broker does a better job, then the whole industry gets lifted up. That's what I'm really hoping for – to leave the 'used car salesman with the bad tie' category, and to get up there with the lawyers and accountants, and to prove that we're really worth our weight in gold."
SuperCity Mortgages and Insurance founder Jamie James says she hopes that the new regime can also bring in better education provisions for new advisers, especially when it comes to understanding the importance of getting their client's cover right. She says some advisers may not fully appreciate how vital good advice is in matters of insurance, and that when it comes to life and health in particular, it's not something that should be sold off-the-shelf.
"My hope for new advisers is for them to have more support in terms of programmes and training," James said. "At the end of the day, if you are selling a product to a client, you would hope that you can help them actually use it – that's what they're paying for."
"Really good advisers have a strong philosophy of helping their clients, and that's one of the benefits that will come with the new regulation," she continued.
"It will hopefully weed out the purely transactional advisers out there. As one example, I recently took an Uber, and the driver asked me if I had any life cover and pulled out an application form. And I'm thinking, this should not be happening! You have no idea of the responsibility that you have, and if you're trying to sell this to me, you'd better be sure that you're giving me good advice. So there definitely needs to be more education and support from insurers to help advisers to understand what it's really about, and that's not just to do with product."