What do Tower's new duty of disclosure rules mean for insurance? | Insurance Business New Zealand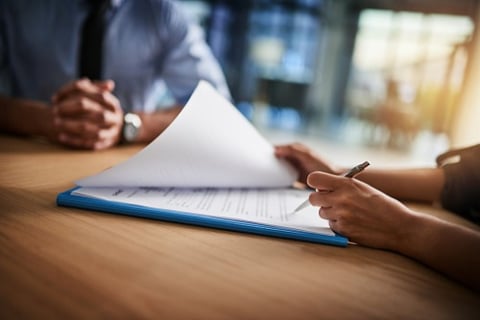 Tower Insurance recently announced the removal of duty of disclosure from its claims processes – a very significant move, given that no proposed reforms to duty of disclosure have yet been passed into law.
Commenting on the move, Tower CEO Richard Harding noted that one of the biggest reasons Kiwis distrusted insurers was the uncertainty around whether or not their claim would be paid. Media outlets have reported various instances of claims being declined due to innocent non-disclosure, and, according to Harding, there is 'absolutely some truth' in this lack of trust. As a result, Tower has taken the onus on itself to ask the right questions, rather than leaving it up to the consumer to ensure that that they have covered all bases.
"Along with simple-to-understand policy documents, Tower customers will know up-front what they're covered for," Harding said. "They will be able to take comfort from the fact that if they've been honest with us from the outset, their claim will be accepted and paid."
The new system is called 'Trust Both Ways', and involves Tower removing the catch-all question at the end of its application forms: 'Is there anything else that we should know?' However, one insurance expert questions how meaningful this removal will be – especially since they are not the first insurer to do so.
"There is some confusion as to what Tower's position actually is, because they mention that they're going to remove that one question – is there anything else we should know?," insurance law expert and Keegan Alexander partner Crossley Gates told Insurance Business.
"Duty of disclosure is not limited to the questions an insurer asks, so they can put that catch-all at the end. But some other insurers have pointed out that they took that question out some time ago, so in order to go further, you have to actually limit that duty. Without that, you haven't really changed anything."
Gates says that Tower has voluntarily chosen to adopt a law change that was first suggested approximately 20 years ago – a smart marketing move, given the government's ongoing review of insurance contract law which will likely require other insurers to take the same stance once it is completed. However, the move may also mean longer application forms with more questions, as the insurer will rely solely on knowing that it has covered itself across every angle.
"It's a positive thing for consumers, so it's smart as a marketing move," Gates explained. "I imagine competitors are now considering how they're going to respond, and that could mean going in a similar way."
"When it comes to consumer insurance, there isn't much difference between competitors in terms of what is being insured," he continued. "They know what questions they need to ask, and what is important in terms of determining premium. So it's not likely to change their risk exposure very much, but, on a practical level, that move may lend itself to a lengthier number of questions.
"They now know full well that if they haven't asked a question in the right area, then they're out of luck!"
The Insurance Council of New Zealand recently submitted on MBIE's options paper for the insurance contract law review, and recognises that insurers are generally 'better placed' than insureds to recognise what information is relevant in terms of disclosure. The Council says that it is generally in favour of reform in this area, but has also pointed out the potential additional burden on consumers if Option 1 - what Tower has essentially implemented – were to be passed into law.
"We support reform of the duty of disclosure for consumers, while recognising the case for change in regard to business insurance contracts is limited," the Council stated.
"Option 1 [for disclosure by customers] places the burden on an insurer to elicit the information that it needs in order to assess whether it will insure a risk and at what price, while not requiring the consumer to surmise what information might be important to an insurer," it continued.
"This may require more questions to be asked at contract formation and annual renewal, with a resulting burden on consumers."
The Council also points out potential difficulties at policy renewal, which may result in insurers needing to change their systems and to handle very sensitive personal information. It says Option 2 – a requirement for a consumer to disclose 'what a reasonable person would know' – would require less change in processes, and would allow a consistent duty to be implemented across consumers and businesses if it were combined with Option 1.
Nonetheless, it says the majority of its members still support its implementation.
"The majority of ICNZ's members support the progression of Option 1 for consumers on the basis it is most certain for them, as it reduces the risks of inadvertent non-disclosure by recognising that insurers are better placed than an insured to identify the categories of information that they consider to be relevant," it stated. "It also generally aligns with how insurance products are distributed to consumers."
Consultation for the insurance contract law review closed on June 28, with MBIE now considering over 100 submissions from across the industry.