What lies ahead for the NZ insurance industry? | Insurance Business New Zealand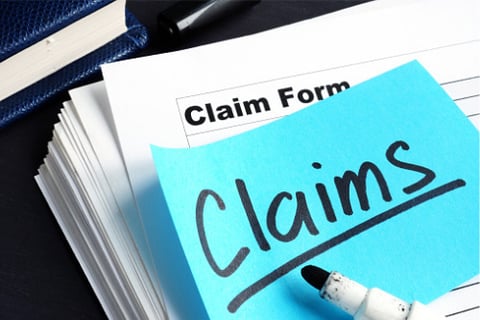 The COVID-19 pandemic has impacted the insurance industry in New Zealand, forcing insurance providers to assess and address the damages and determine the emerging risks brought by the unstable environment. Now, insurance professionals across the country have shared with Insurance Business their predictions on what lies ahead for the industry.
Now that New Zealand has eradicated the pandemic, Robertsons barrister and solicitor Sophie Curlett said climate change would be the defining challenge for insurers and other businesses over the next few decades.
"I am fascinated by the challenges which climate change will bring and how the law will evolve to meet the challenges – and the implications which this will have in the insurance market," Curlett commented.
Insurance Underwriters NZ general manager George Dmitriev aired similar thoughts: "Insurance is not immune to the forces of climate change and is, and will continue to be, severely impacted."
Meanwhile, International Underwriting Agencies (IUA) senior underwriter Lilian Marais warned that climate change risks have been causing premium hikes over the years – leaving policyholders in financial stress.
"Insurance may become, if it isn't already, unaffordable for some customers," she said. "Clients that are struggling financially are likely to cancel their covers, which may help in the short term but will be a regrettable decision in the long term."
Curlett said the industry could address the impacts of climate change by properly accounting for – and pricing – climate risk, updating policies and cover as they do so.
"Some risks of physical loss (such as property damage from rising sea levels or wildfire threat) may be uninsurable without policy or regulatory intervention," she continued. "This is bound to have repercussions for those of us who act for professionals and entities.
"Where third-party claims for climate-related loss rise, these will be brought against larger entities first (whether that be polluters or councils), but as the law develops and our collective understanding of climate risks solidifies, claims may well be brought against a wider net of companies and professionals in order to distribute the litigation risk more widely, as has occurred with the leaky building and earthquake litigation sagas."
Dmitriev added that the industry needs to focus on helping clients become more resilient to severe weather events and natural disasters by providing expert risk management advice and doing its part in reducing the environmental impact of its own operations.
Runacres claims manager Ryan Jones agreed that climate change risks would continue to challenge insurers in the future – but that's not all. Due to the country's unique landscape, Jones expects the industry to face cyber risks and increasing costs of insurance and pandemics.
He said the insurance industry could address these emerging risks by "identifying partnership opportunities… and enabling the broker network to use technology to help respond to and address the increasing number of queries we receive."
Jono Soo, the head of cyber specialty at Marsh New Zealand, added that the industry could address emerging cyber risks by "having a flexible mindset and approaching these challenges as a collective."