What's behind Suncorp's leadership team revamp in New Zealand? | Insurance Business New Zealand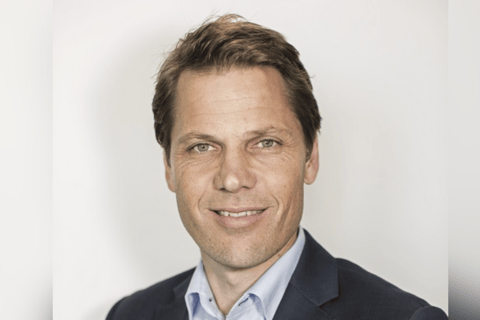 Suncorp New Zealand has taken steps to "get the best results," and here chief customer officer Campbell Mitchell (pictured) explains how the insurer's realignment of its senior leadership line-up will help reach that goal.
The Kiwi business, which is part of Queensland-headquartered Suncorp Group, added only one new member to its top team but changed certain accountabilities as part of the reorganisation. Mitchell himself saw his job title change from executive general manager (EGM) for customer, brand, and distribution to his current designation.
The chief customer officer noted: "We now have three end-to-end teams: life, led by Grant Willis, which we set up last year; and two end-to-end general insurance teams – one for business (including corporate, marine, and rural) led by Sacha Cowlrick, and the second for consumer led by Jane Brewer. These will be supported by a customer team who will be accountable for our general insurance strategic brokers and partnership relationship, ensuring we deliver great customer experiences.
"Additionally, we're building on our introduction of Scaled Agile by co-locating our strategy and change & delivery functions to deliver change better and faster for the customer. Equally important is a change to how we work, prioritising cross-functional collaboration to better serve our customers and use agile practices, adaptive problem-solving, and leadership across our teams."
Prior to the remit adjustments, Cowlrick was EGM for insurance solutions while Brewer served as technology & transformation executive general manager. Willis was head of life.
Read more: Suncorp NZ realigns management team
So, what triggered the decision to give the 11-strong team a "new look"?
"Our customers, brokers, and partners wanted us to be easier to do business with," Mitchell told Insurance Business. "The timing also aligned to our own transformation journey at Suncorp Aotearoa, to simplify and digitise our business and improve the customer experience.
"Over the past couple of years, to support the strategy, we introduced Agile ways of working, and we intentionally embarked on a Scaled Agile approach, focussing on how we prioritise, design, deliver, and embed change that creates value for the customer."
He continued: "As we've become more confident working with Agile, we looked at other aspects of our operating model and worked as a leadership to adopt our learnings, and apply them to realign our structure, systems, processes, and governance in a customer-focussed way."
Suncorp NZ's management announcement was made on the same day that Suncorp Group revealed the sale of its banking business to Australia and New Zealand Banking Group for AU$4.9 billion. While the deal mainly impacts Suncorp's operations in Australia, it sends a clear message that the group's focus now will solely be insurance, in line with the company's reshaping and simplification efforts.
Separately, Mitchell asserted: "Suncorp is focussed on being the best Trans-Tasman insurance company, providing leading and trusted insurance through our brands including Vero, Asteron, Vero Liability, and our partnership in AA Insurance. That direction, combined with our 'new look' leadership team and ways of working, means we're in a great position to make positive changes for our customers and to keep growing the business."
The aim, according to Mitchell, is to deliver the insurer's strategy and create "great outcomes" by being more responsive to change and challenges and working together more effectively.
"Customer needs and expectations, and the marketplace we operate in, are vastly different to pre-March 2020 and the arrival of COVID," he told Insurance Business.
"High inflation, affordability, supply chain issues, legislation impacts such as the EQC (Earthquake Commission) cap, increased extreme weather frequency/severity, the impact of climate change and taking climate change action, and the evolution of the workplace and employee expectations, have all made for a dynamic market with plenty of exciting opportunities."
The Suncorp executive went on to declare: "The rest of 2022 will continue to throw up lots of challenges, so the closer we can get to our customers, the faster we can react. And that will get the best results."
Led by chief executive Jimmy Higgins, the Suncorp New Zealand management also consists of strategy & transformation EGM Tom Hinds, chief risk officer Helen McNeil, chief financial officer Andrew MacFarlane, people & culture EGM Catherine Dixon, legal head Annette Quesado, and new arrival Chris Robb who serves as EGM for technology.