What's hot in 2015? | Insurance Business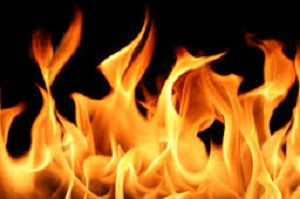 Some of the hot topics for 2015, according to several company bosses with stakes in both New Zealand and Australia, land in the cyber arena.
Austbrokers CEO and managing director,
Mark Searles
, said cyber risk will provide a big area of opportunity that will gain more traction over time.
Steadfast
CEO and managing director,
Robert Kelly
, agreed: "It's been around for some time, but it's now starting to manifest in certain areas, and we're seeing it more in medium enterprise… that's definitely an emerging area."
Bizcover's
Michael Gottlieb
said much education was still to be done on the topic.
"I think cyber insurance is the product that really is least understood in the marketplace at the moment. I think it's the biggest uninsured exposure that clients face – and I don't necessarily think they understand the consequences to their business of a cyber attack.
"So while I don't think it's something that will 'break out', certainly there's been a lot of traction over the last few years, the premium pool's increasing, there are more and more clients who are aware of it, and it'll be a slow build as the education process continues."
Kelly said some improvement over the pricing issue was a concern for him.
"I'd like to see some sanity in the pricing mechanism across Australia and New Zealand, where I see so many insurers still deciding that the best way to increase their top-line growth is by reducing their bottom-line margin by discounting, beyond reasonable levels, the premiums that they offer into the market."
Insurance capacity was creating uncertainty, said Searles.
"I think there's a lot of capacity knocking around at the moment or around the marketplace. I think there's the potential for a lot more to enter it… it creates a degree of uncertainty about the future," he said.
Daniel Fogarty, CEO general insurance, Australia and New Zealand, expects 2015 to be another very competitive year.
"Places that are going to thrive are probably going to be areas where people start to bring a bit more innovation into what they're doing. And that's what competition drives – innovation to be more competitive."
Fogarty's advice for brokers is to keep doing what they're good at.
"Continuing to really understand their customers' needs and focus on giving the right advice to their customers. I'd say that, in a competitive market, there will be temptations to take premiums that may be very attractive, and I'd say that brokers need to continue to focus on their advice and ask, 'Am I going to get the claim paid?, 'Am I with a reputable insurer where I'm not going to have dchallenges when it gets to claim time?'
"So I'd say focussing on advice, focussing on understanding what insurers they're putting their business with, and then I'd say supporting those insurers that support them."
Fogarty says he has a healthy respect for both Searles and Kelly and was keen to see what moves they made next.
Suncorp Group CEO commercial insurance Anthony Day felt the same. "I think everyone is continuing to watch what's occurring with Steadfast and the evolution of their business model. I think that evolution is going to be one to watch over the next two to three years."