Why brokers need to embrace social media now | Insurance Business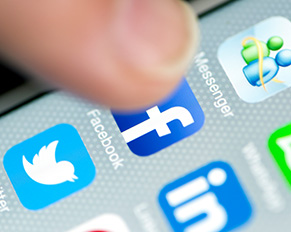 If you don't have an online presence in 2018, you need to ask yourself why. The next generation, Gen Z, are digitally native and make purchasing decisions online, and by that we mean through Instagram, Snapchat and Facebook. Now insurance is moving in that direction too.
The Financial Markets Authority (
FMA
) granted an exemption under the current reading of the Financial Advisers Act (FAA) late last year, which will allow brokers and providers from April/May to use digital advice, or robo-advice. The FMA will issue licenses to organisations and individuals who want to rely on the exemption to use algorithms to communicate with their customers, and sell insurance products – putting the push towards social media even more firmly into the spotlight.
One company that knows all about digital marketing in New Zealand is cloud-based accommodation booking engine STAAH – and its advice for 2018 is to forget about millennials, and start thinking about targeting Generation (Gen) Z. Specifically, brokers should look to target these customers on the platforms they use, using mediums such as video, streaming and chatbots.
STAAH said that what makes Gen Z special or different from other generations is that they have grown up with social media and connected devices. As such, they are more focused on the speed of purchasing products and the speed of connecting to a company than on customer service.
We've broken down what STAAH believes all businesses need to focus on this year.
Video content is king:
Video content continues to increase in popularity, and this medium of content gains higher engagement than any other format. Integrating videos into your social media strategy is vital for success going forward.
Brokers could look to Facebook Live, Instagram Stories and Snapchat Stories for easy-to-use and cost-effective options for video creation.
AI:
Chatbots are the way of the future and essential in improving the customer experience and journey. A chatbot will act as your customer service agent, only this agent is available 24/7 and will become crucial in building lasting relationships and ensuring instant customer communication and gratification.
Need to spend money to make money:
If you want to see good returns, or any return, from your social media platforms, you must set aside a budget.
Influencer marketing matters to everyone:
An influencer could be anyone – a blogger, association leader, a thought leader who has the power to influence the thinking of your audience through their content platforms.
One company at the forefront of the insurance social media push is Auckland-based Cove Insurance, which will be New Zealand's first insurance offering through a chatbot when it launches in the next few months.
Cove told
Insurance Business
it believes there is room in the market for a provider that focuses on youth, on people who want to communicate with an insurer through digital mediums – and on offering insurance to a group of the market that might not have acquired larger value assets such as houses. Cove marketing manager Matt Giles said younger generations "like to do things on their own terms, and to be able to do that instantly."
"Chatbots allow this group of people to buy and manage their insurance when and where they want, and without the delay other distribution channels may have," he said. "With intelligent chatbots there are no office hours, so in theory a claim can be lodged, accepted, and settled at any hour of the day via AI."
Related stories:
How insurance can appeal to millennials in 2018
Brokers' free use of Facebook to end