Why data literacy is the lifeblood of insurance | Insurance Business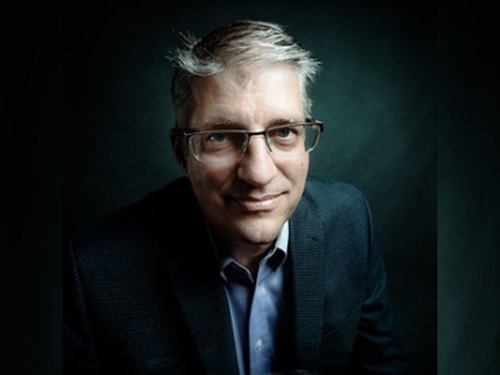 At a time when the pressure is always on to keep up with the pace of change, every new system, process or piece of software ultimately has one thing at its heart – data.
As a sector, insurance is absolutely flooded with data. Pricing, claims and the ongoing assessment of risk landscapes all generate and demand a huge amount of data, meaning the sector has become one of the most data literate in the world. According to a study recently conducted by data analytics firm Qlik across Asia-Pacific, insurance and finance comes in second place with a 77.4% level of data literacy – significantly above other sectors including healthcare, real estate and even technical services.
That being said, the sector has seen a significant shift in the way information has been handled over the last few decades, and its reputation as a 'slow-to-change' sector has meant that new methods have historically been eyed with a degree of caution. According to the researchers at Qlik, every sector participant needs to stay on their toes if they want to remain ahead in the near and distant future.
"Data literacy is all about the ability to read, analyse and work with data," Qlik global industry head Paul Van Siclen told Insurance Business.
"But it's also about knowing how to interrogate that information – to really dive into it and identify how to react to it. It's more than just receiving that information, it's also about using it to make sound business decisions."
"Understanding data literacy is really vital now because we are now closer to that point of decision than we have ever been before," he explained.
"It used to take days, weeks or even months to get the information you needed in order to make sound business decisions, and, because of this, people would often make business decisions based mainly on gut instinct. The data literacy score for financial services is comparatively high because, in our world, you really need to have a firm grasp of what the information is telling you – particularly in insurance, where the data tells you how to price certain risks appropriately, how you are managing your risk/reward relationships, etc. If you are not managing those appropriately, then you simply won't be in business for much longer."
Van Siclen says this is the key reason why insurance and finance score so highly in data literacy – because it has been imperative for hundreds of years for the industry to properly understand the data it has access to, and to use it in a way that minimises exposure and risk.
He says that although insurance still retains a perception of being slow to change, a certain level of resistance to new technology is not the same as having low data literacy. Nonetheless, he says processes have changed massively over the years, and that insurance players need to remain in the game – because if they don't, their competitors will inevitably overtake them.
"I used to get very frustrated as divisional CFO, because I knew how the data flowed through the system but we didn't have the technology to bring it out, to create a full view of the customer and then get it into the hands of those who needed it," Van Siclen said.
"We saw one example of this with a major insurer in North America, where they were delivering reward and commission statements to their 45,000+ brokers. They would get provided a static report, but the challenge was that if any questions arose out of that data, you would have to go after different levels of reports, and that was an incredibly complicated process. That's why data literacy is so closely tied to the changes in technology – that information is now at their fingertips in a very timely manner, and it's imperative that they're able to use that information.
"When it comes back to business decisions, you'd better be making those decisions based on the real-time data that you have access to, because you know your competitors and customers are doing exactly that."
Qlik supports a number of organisations with data literacy through its Data Literacy Project, and recently expanded its resources to include courses and education programmes. Qlik's chief learning officer Kevin Hanegan said that training the workforce in data literacy is crucial to the ongoing growth of businesses, and that confidence in reading and analysing data will always set organisations up for future success.
"Data-informed decision making is the ability to transform data and information into actionable and verified knowledge to ultimately make decisions," Hanegan explained.
"As the Fourth Industrial Revolution takes hold, data will be its universal language. We firmly believe that data literacy should not be a skill beholden to a few individuals. That's why we have made a firm commitment to helping organizations globally upskill workers in data literacy, from tackling unconscious bias in how they interpret data, to tips on how to correctly interrogate data, to ensure more robust business outcomes.
"Only by making sure that students and organizations have the basic building blocks in place to grapple with and analyse data for the future, will we stand them up for success in The Fourth Industrial Revolution."